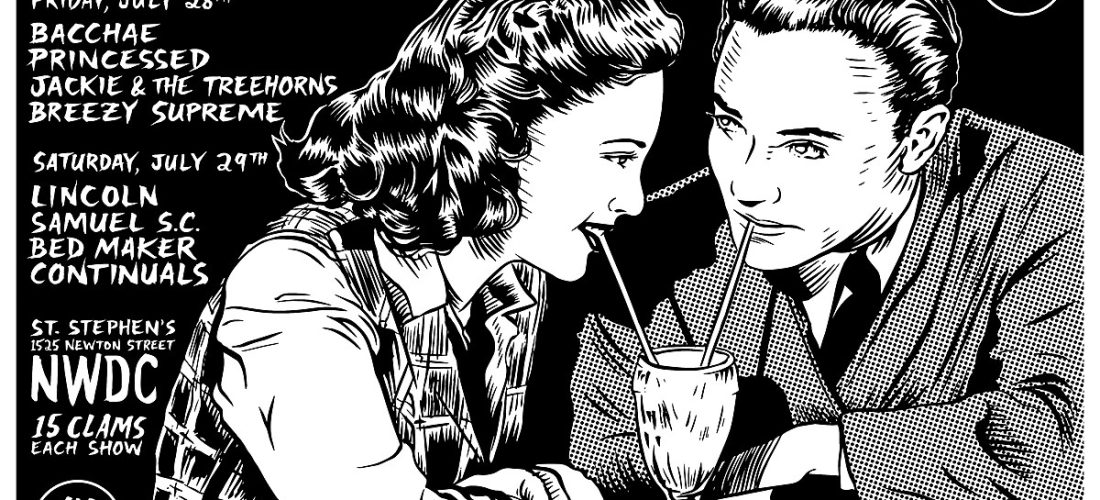 A few DC-related punk bands are getting back together for the Reunion Summer festival that happens at Washington, DC's St Stephen's on July 28 & 29. It's not all nostalgia though, with a few new groups amongst the vets. The lineup includes Bacchae, Princessed, Jackie & The Treehorns and Breezy Summer on Friday, 7/28; and West Virginia post-hardcore group Lincoln, Samuel S.C., Bed Maker and Continuals on Saturday, 7/29. Tickets are on sale.
Reunion Summer is a reference to the Revolution Summer punk scene of 1985, and the festival was organized by Amanda MacKaye, whose brothers Ian MacKaye (Minor Threat, Fugazi) and Alec MacKaye (Faith, Ignition) will join her band Bed Maker on stage at the festival. "I'm not a fan of nostalgia, so it's not meant to be a nostalgic event at all," Amanda told Washingtonian. "But time has pushed people elsewhere in the country, their families have changed, and we're in a space now where we'd like to be able to get people together more."
Check out the show poster below and head to Reunion Summer's website for more details.
Lincoln rarities were collected on the compilation Repair & Reward, which was released last year via Temporary Residence LTD.