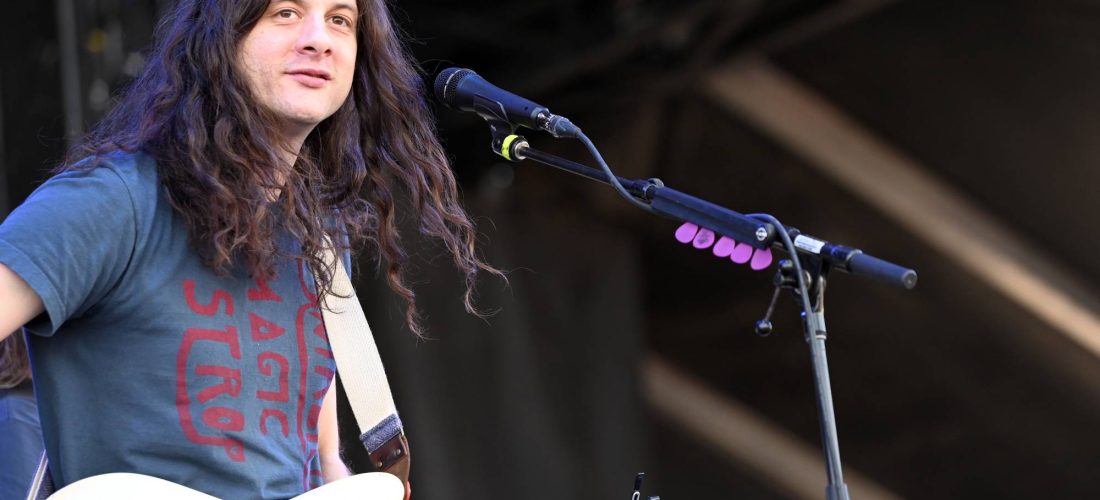 Kurt Vile has covered Charli XCX's 'Constant Repeat' with his two daughters – check out the cover version below.
The cover was shared by Amazon Music to celebrate her winning the Visionary Award at the 2023 Ivor Novello Awards.
The song features Vile's two daughters, 13-year-old Awilda and 10-year-old Delphine, on backing vocals.
Advertisement
In a statement, Vile said he became a Charli fan during a London gig on the day he released new album '(watch my moves)' last year.
"I played an in-store at Rough Trade East London and her poster covered the entire front door," he remembered. "I flew home the next morning listening to my newly acquired 'CRASH' CD over and over again (through a Discman, naturally!)"
"There's only one Charli and I can't touch her version, we can only try and pay homage," he added of his cover. "Charli is just our favest."
Listen to the version below.
Elsewhere, Charli XCX has landed her first film role in the upcoming remake of 1970s cult horror Faces Of Death.
Advertisement
According to The Wrap, the singer will make her first film appearance in the Daniel Goldhaber-directed update of the 1978 film for Legendary Pictures.
Production on Faces Of Death is currently underway in New Orleans, with Stranger Things' Barbie Ferreira and Dacre Montgomery also set to star. Details on Charli's role are yet to be revealed.
In a statement, Goldhaber and his co-writer Isa Mazzei said: "Faces Of Death was one of the first viral video tapes, and we are so lucky to be able to use it as a jumping off point for this exploration of cycles of violence and the way they perpetuate themselves online."
Elsewhere, Charli and Jack Antonoff are reportedly teaming up to pen new music for A24's upcoming film Mother Mary.