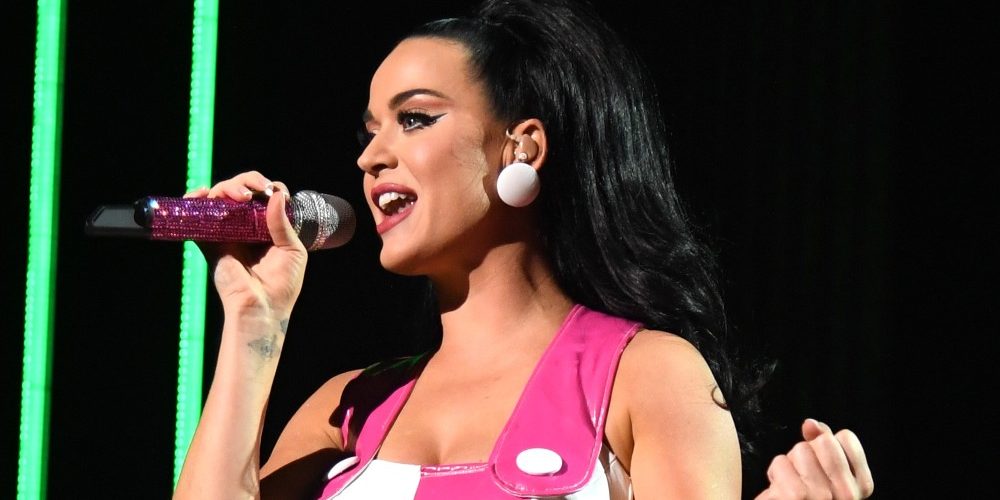 Katy Perry has hinted that she could be starting work on a brand new album "soon".
Talking to the The Drew Barrymore Show last night, the singer opened up about her plans to make the follow up to 2020's 'Smile'.
Discussing her Play Las Vegas residency, where Perry will perform at The Theatre at Resorts World until September 22, Perry said of writing new music: "I'll probably go and make another record soon and write it and tour the world after this, which will be so great."
Advertisement
The album will serve as the first bit of new material since Perry featured on Thomas Rhett's single 'Where We Started' – a song which the pair both performed on American Idol. Watch the pair's performance of 'Where We Started' below.
As well as chatting about wanting to make a new record, Perry also opened up about her struggles to separate her personal and professional life.
"I think, obviously, there is an on stage persona," she said. "I save a lot of that energy for being onstage and I dial it up. I really love this show that I put on. It's my favourite show, it's bringing the most joy."
Meanwhile, Perry also recently won her copyright appeal for her single 'Dark Horse' against rapper Flames for his song 'Joyful Noise'. An eight year court case battle concluded in no infringement against Katy Perry, with the federal courts in the end refusing to reinstate the original $2.8million verdict against Perry, the judge overturning the original verdict against her back in 2020.
Advertisement
More recently, Katy Perry was also seen throwing pizza slices at dancers in a Las Vegas nightclub.