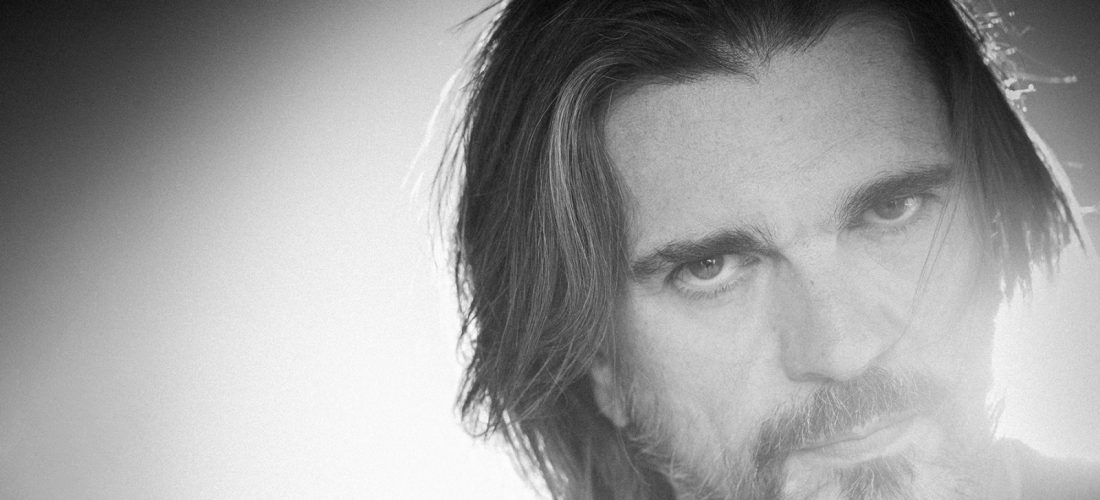 Colombian hitmaker's latest has a personal tone and a live-in-the-studio gravitas
The Latin pop charts have always given us a somewhat skewed portrait of Juanes. Hits like the compulsively hummable 2004 song "La Camisa Negra" established the Colombian singer/songwriter as a multi-platinum-selling global icon. In doing so, many listeners and radio programmers focused on the bubbly, slick, frivolous aspect of his craft. But there's another, more interesting side to Juanes. There's darkness and depth – the layered musical language of a studious guitar player who may surprise you in concert with a legit reggae riff, or channel the visceral grooves of late salsa master Joe Arroyo with a no-hostages-taken cover of "Rebelión." After all, Juan Esteban Aristizábal Vásquez began his career with Ekyhmosis, a heavy metal combo from his native Medellín.
In 2021, Argentina-born, L.A.-based producer Sebastián Krys – who has worked with artists from Shakira to Elvis Costello, – facilitated an eye-opening return to Juanes' roots with Origen, a sturdy covers album with nods to Fito Páez and Bruce Springsteen. When it was time to record a new batch of self-penned tunes, Krys stayed on, adding gravitas to the sessions, which were also enriched by Juanes' touring band playing live in the studio. The songs on Vida Cotidiana stem from Juanes' personal post-pandemic crisis – in his case, marital strife and the near dissolution of his family. No wonder "Gris," one of the strongest cuts here, sounds like it's drowning in a pool of melancholy reflection, the propulsion of drums and guitars marching forward with an almost desperate sense of urgency.  Opening cut "Mayo" employs somber orchestral strings to underscore its cautionary sociopolitical commentary. "Ya no somos los de antes" – we're not who we used to be – Juanes laments, and his oblique melodic twists are firmly planted in classic rock territory, the sonic environment that suits him best.
Despite the LP's tough, personal subject matter, there's room for joy here too. A collaboration with Dominican legend Juan Luis Guerra, the radiant "Cecilia" began, according to Juanes, as a tribute to the guitar playing in Cuban son, and it ends up here as an Afrobeats scorcher, exploring the fertile embrace of African roots with Caribbean optimism. And from the deep funk-pop riffs of "Veneno" to the conciliatory tenderness with which Juanes reaffirms his commitment to love on the title track, Vida Cotidiana stands as Juanes' most sincere effort to date. At 50, he has emerged from his dark night of the soul to deliver something unique and inspiring: a breakup record with a happy ending.