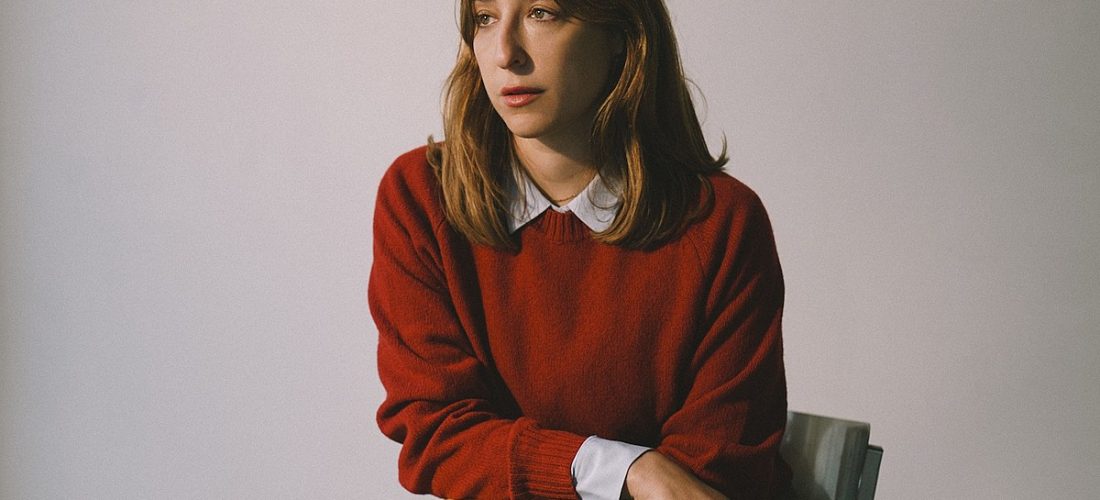 LA-based singer/songwriter Johanna Samuels has announced Bystander, her new album due June 23 via Jealous Butcher Records (pre-order). The album was produced by Josh Kaufman of Bonny Light Horseman, with whom Johanna toured in early 2020. Additional contributions come from Matt Barrick on drums throughout the album and Madison Cunningham on backing vocals on "Holy Mothers." Check out the artwork and tracklist for Bystander below.
With the album announcement, Johanna shared a new single, album opener "Ugly On The Inside," a rocking, reflective track guided by the singer's conversational and confessional vocals. "This song is a combination of both my inner demons and some experiences that shook me emotionally," she said. "I can't control the fact that unkind self-talk, thoughts and fears always have the capacity to emerge. This was the beginning of me learning to surrender to all of it and let it pass through and make space for quiet and joy. In many ways, it's a song about owning yourself and coming into your own power." "Ugly On The Inside" comes with a surrealist music video directed by Jon J. Lee–check it out below.
Johanna Samuels has a handful of live shows on the West Coast in May supporting Fruit Bats. All dates below.
Bystander Tracklist
1. Ugly On The Inside
2. Golden Gate
3. Holy Mothers
4. The Rest Of Us
5. Phil Spector Is Dead
6. Valentine's Day Is Stupid
7. Little Buckets
8. Any Good
9. Song For Molly Parden (Happy Birthday Darling)
10. Tampa
11. Inside Girl
Johanna Samuels — 2023 Tour Dates
05/10 – San Diego, CA – Belly Up Tavern%
05/11 – Los Angeles, CA – Ace Theater%
05/12 – San Francisco, CA – The Chapel%
% supporting Fruit Bats