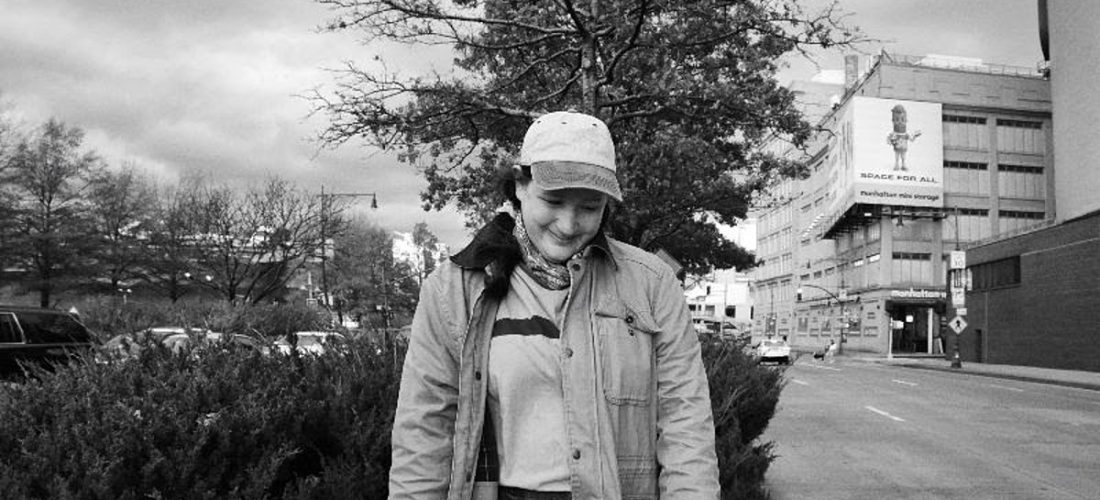 Singer/songwriter Joanna Sternberg announced a new album, I've Got Me, due out June 30 via Fat Possum, their new label home (pre-order). It's the follow-up to 2019's Then I Try Some More, and it was recorded over six days at Strange Weather Studios with producer Matt Sweeney and engineer Daniel Schlett. "I pretty much stayed out of Joanna's way," says Matt, "let them know they sounded great and allowed the music to happen." See the cover art, illustrated by Joanna, and tracklist below.
The lead single is the title track, a wry folk song backed by strummy acoustic guitar, with fuzzy vocals recalling Daniel Johnston or Sibylle Baier. Joanna also did the illustrations for the video, which you can watch below. "I do not remember if I wrote this song before or after reading the poem 'Oh Yes' by Charles Bukowski, but the song is definitely meant to reflect the same sentiment," they say. "I also have the poem tattooed on my right arm!"
Joanna Sternberg has several live dates coming up, including a three-show residency on Wednesdays at Union Pool this month, starting tonight (3/8) with Miwi La Lupa. The show on March 22 features Maya Luz, and March 29 Willy Gantrim. Joanna teased "surprise friends" as well. Tickets are available now. They'll also play SXSW and shows across the Northeast in the coming weeks. All dates below.
I'VE GOT ME TRACKLIST
1. I've Got Me
2. I Will Be With You
3. People Are Toys To You
4. Drifting On A Cloud
5. Mountains High
6. I'll Make You Mine
7. Stockholm Syndrome
8. Right Here
9. The Love I Give
10. She Dreams
11. The Human Magnet Song
12. The Song
JOANNA STERNBERG — 2023 TOUR DATES
Wed. Mar. 8 – New York, NY @ Union Pool (w/ Miwi La Lupa)
Tue. Mar. 14 – Fri. Mar. 17 – Austin, TX @ SXSW
Wed. Mar. 22 – New York, NY @ Union Pool (w/ Maya Luz)
Wed. Mar. 29 – New York, NY @ Union Pool (w/ Willy Gantrim)
Fri. Apr. 21 – Boston, MA @ Cafe 939
Sat. Apr. 22 – Northampton, MA @ Bishop's Lounge
Thu. Apr. 27 – Wayne, PA @ 118 North
Fri. Apr. 28 – Washington, DC @ Comet Ping Pong