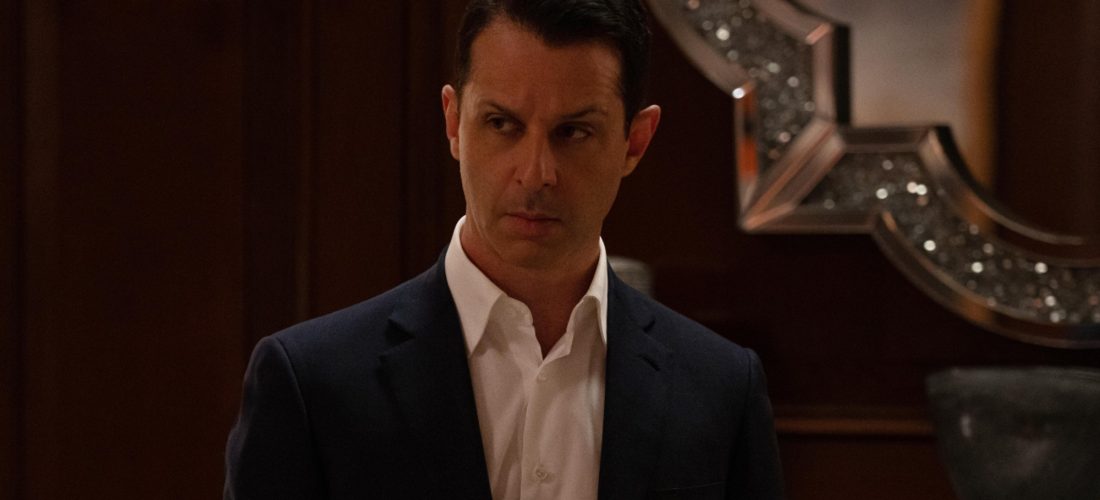 Jeremy Strong has revealed that he actually drank the smoothie featured in the final episode of Succession.
In the finale titled With Open Eyes, Shiv (Sarah Snook) and Roman (Kieran Culkin) prepare a smoothie for their brother Kendall (Strong) after agreeing to support his bid to become the new CEO of Waystar Royco.
The smoothie, described as "a meal fit for a king", contains milk, Tabasco hot sauce, bread crusts, Branston pickle, raw eggs, cocoa powder and Shiv's spit.
Advertisement
Kendall takes a large gulp of the smoothie, and after he refuses to drink the rest, Roman tips the leftovers over his brother's head.
Speaking on the official Succession podcast to host Kara Swisher, Strong said the smoothie contained "all those things" seen on screen, which he actually consumed for the scene.
"We did it only a few times and I went outside and retched, and jumped in the ocean, and washed it off my hair," the actor said. "Yeah, I did drink it, yeah."
[embedded content]
After Swisher remarked that he "really was a method actor", Strong replied: "I wouldn't know how not to drink it. He wants it that badly, that he's going to drink whatever that is. But it was disgusting."
Show creator Jesse Armstrong recently discussed the decision to make Tom Wambsgans (Matthew Macfadyen) the successor to Logan Roy (Brian Cox) as the boss of Waystar Royco, after Lukas Matsson (Alexander Skarsgård) betrayed Shiv.
Advertisement
"The idea of Tom being the eventual successor, that had been something that I thought was the right ending for quite a while now," Armstrong said in a HBO featurette.
"Even though he's not exactly the most powerful monarch you'll ever meet – his power comes from Matsson. Those figures that drift upwards and make themselves amenable to powerful people are around."
You can check out how fans reacted to the Succession finale here.