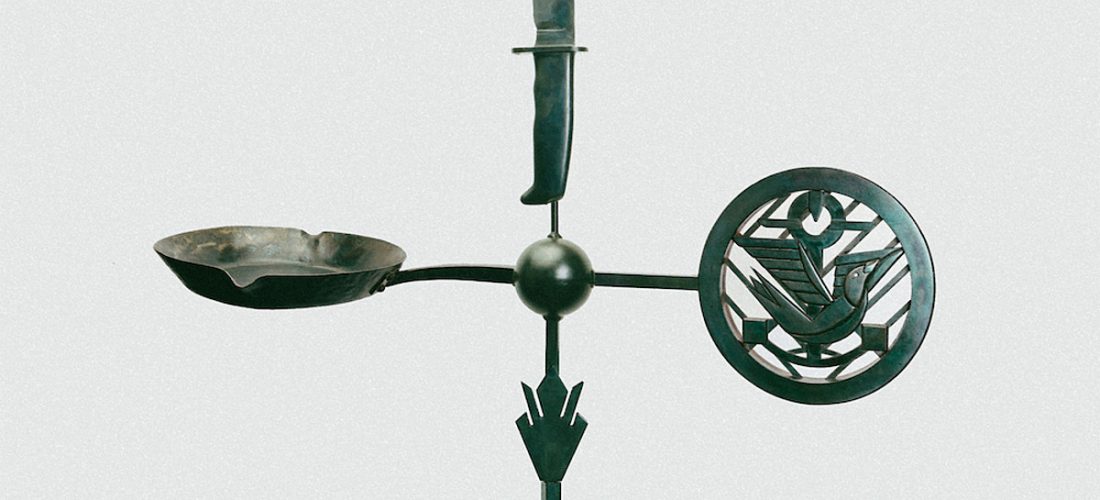 There's a great moment in the new Jason Isbell & the 400 Unit documentary Running With Our Eyes Closed about the song "Dreamsicle," a song inspired by Jason's parents separating when he was a child, and both of his parents discuss how real and authentic his songwriting is, and how all the vivid references to small details like poison ivy, broken glass, and a folding lawn chair are all actual references to Jason's childhood. Then Jason quips, "Dave [Cobb] still thinks the song is about ice cream." It's a reminder of how naturally Jason blends symbolism, metaphor, and other poetic tools with real-life storytelling, which is a huge part of what's made him one of his generation's most impactful songwriters. He avoids clichés, and he never writes to fit in with a certain trend. He always writes directly from the heart, and he knows how to take those real thoughts and observations and emotions and turn them into something that his increasingly large fanbase can sing back to him.
That's exactly what he does on "Death Wish," the lead single and opening track of his new album Weathervanes, and one of the best songs he's ever written. It has the painstaking lyricism of a song like "Elephant," and it's as anthemic and propulsive as a song like "24 Frames." The first thing you hear when you click play is Jason himself asking, "Did you ever love a woman with a death wish?" Later, he turns his attention to that very woman and adds, "I don't wanna fight with you baby, but I can't leave you alone." Even if the rough patches in Jason and Amanda Shires' marriage hadn't been publicized in both Running With Our Eyes Closed and Amanda's 2022 album Take It Like A Man, the song would hit like a bag of bricks. It's a detailed portrayal of a person in love with a partner who's suffering, and wanting to be there no matter how difficult it gets, even when "you know she's not bluffing, 'cause you feel it in your bones." The culmination of it all: "I wanna hold her until it's over." The trailer video for this album (narrated by ESPN's Wright Thompson) promised that "some [songs] will make you cry alone in your car, and others will make you sing along with thousands of strangers in a big summer pavilion or majestic old theater, united in the great miracle of being alive." "Death Wish" is both.
It's remarkable to think that, over 20 years since Jason first joined Drive-By Truckers and 10 years since he released his breakthrough solo album Southeastern, Jason is still searching for something creatively, still trying to write better songs than he wrote last time or the time before that, and succeeding at doing so. Every Jason Isbell album is an honest portrayal of where he is at that point in his life, and that's why every Jason Isbell album brings something to the table that the others can't. Weathervanes is no exception, and "Death Wish" is just the beginning. Jason marries nostalgia-inducing imagery and gentle acoustic arpeggios on the quietly gripping "Strawberry Woman." He reckons with his Southern upbringing over a Southern rock backdrop on "Middle of the Morning." "Cast Iron Skillet" turns passed-down, everyday wisdom into something much deeper over some simple yet lovely acoustic guitar chords. Jason's longstanding ability to sing about a dead loved one and make you feel like you knew them personally shines on "When We Were Close," the album's hardest-rocking song. "Volunteer" tells the story of a broken man from a broken home whose parents died in a car crash when he was still young, and it's devastating to hear Jason and Amanda harmonize on it. Like Jason's last album Reunions, Weathervanes ends with a song that sounds inspired by Jason and Amanda's daughter, and it's also a sprawling, seven-minute song that sounds like the 400 Unit's version of a Crazy Horse epic.
"Death Wish" is the album's big bang, and if there's another song as show-stopping as that one, it's "Save The World." Jason's become known for his strong, leftist political stances–and, given the Americana-centric circles that make up a sizable chunk of his audience, he's often not preaching to the choir–and "Save The World" tackles the issue of school shootings with some of the most impactful songwriting on this entire record. It never feels obligatory, it never feels like he's touching on this stuff to seem topical or relevant. Like the songs that deal with inner demons, childhood trauma, and relationship issues, Jason is singing from the heart, and it builds to one of the biggest, most satisfying choruses on the album.
With 13 songs that clock in at an hour, Weatherwaves takes its time. It takes risks, it asks for your patience. Some songs knock you out on your first listen, others are growers. It's a noticeable contrast from its predecessor Reunions, which was one of Jason's most immediate albums to date, and Jason has earned the right to make an album like this. He's cultivated an audience who will give Weathervanes the time it deserves, who will listen to it from start to finish and then play it all over again, and they'll do this in an era in which asking people to choose four albums with "no skips" can become a viral tweet. It's been six years since Jason asked the world if he's the last of his kind, and whether he is or not, he keeps winning because he keeps leaning into exactly who he is. You can't fake the kind of honesty that albums like Weathervanes provide.