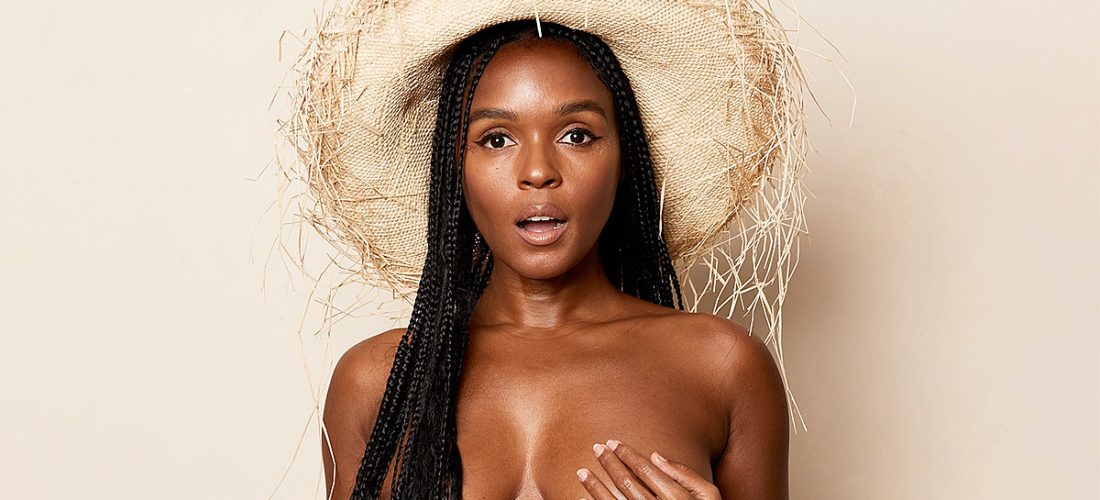 Janelle Monae has announced her anticipated new album, The Age of Pleasure. It's the follow-up to 2018's excellent Dirty Computer, and it's due out on June 9 via Wondaland Arts Society/Atlantic Records. "All the songs were written from such an honest space," Janelle told Zane Lowe on Apple Music 1. "Look, it never stops. Even with this album, this project. I'm just like, 'You know what? It takes work.' I have to learn things all over again. I have to practice. I have to… And thank God I love the songs. Yeah. So it's always a fun thing to do to. It's like starting on a blank canvas."
Speaking to Zane, she continued:
So I hope that people feel that when they listen to the music, that they feel that when they come and counter with me when I'm around, I definitely have had an opportunity to evolve and grow and to tap into the things that bring me pleasure, the things that perhaps I should rethink and rework. Sometimes it really is just saying, "You know what? Let's get back to the basics and also let's honor the present.

So all the songs were written from such an honest space. And what I'm super excited about with the Age of Pleasure. The Age of Pleasure is that… Listen, I've had my age of depression. I've had my age of anxiety. I've had my age of struggle. And again, it's not like life is pleasurable every single day, but I think I have actively just sought out… How do I create a space for myself? How do I redirect my mind on how I'm thinking about things? How do I realize that right now in this present moment, moments that we'll never get back, this is where you need to find your pleasure? This is your moment. Don't let it get confused that five minutes later, we're going to try to go into doing something different. And again, this is just my experience where I'm at, even through, despite what I may be going through, there's going to be a moment where this bad moment, I won't even be around to even discuss it. I won't.
The album includes "Float," Janelle's February single with Seun Kuti + Egypt 80, and she's shared another new single, the reggae-tinged "Lipstick Lover." You can listen to that below and watch the spicy, NSFW video on YouTube.
"That song, Lipstick Lover, ugh," Janelle tells Zane Lowe. "I'm like, 'Why didn't I write this song years ago?' Because if you know me… Today, I don't have on any red lipstick, but I'm always in red lipstick. And there have been so many instances where I've made out with somebody at a party and it's dark. Nobody notices it. But when the lights come on, whoever I've made out with, lipstick all over their face. And then I've also been on the receiving end of a human… who's so attractive…. Or I'll get home and I'm like,'"Oh my God. I have lipstick all over my face.' And I've also been the Lipstick Lover where…You know exactly who I kissed."
Janelle is playing a few European dates in July and Outside Lands in August; those are her only scheduled shows at the moment.
JANELLE MONAE – THE AGE OF PLEASURE TRACKLIST
01 Float [ft. Seun Kuti and Egypt 80]
02 Champagne Shit
03 Black Sugar Beach
04 Phenomenal
05 Haute
06 Oh La La
07 Lipstick Lover
08 The Rush
09 The French 75
10 Water Slide
11 Know Better
12 Paid in Pleasure
13 Only Have Eyes 42
14 A Dry Red
JANELLE MONAE: 2023 TOUR
JUL 06 Iveagh Gardens Dublin, Ireland
JUL 09 North Sea Jazz Festival 2023 Rotterdam, Netherlands
JUL 15 Montreux Jazz Festival 2023 Montreux, Switzerland
AUG 11 Outside Lands Festival 2023 San Francisco, CA