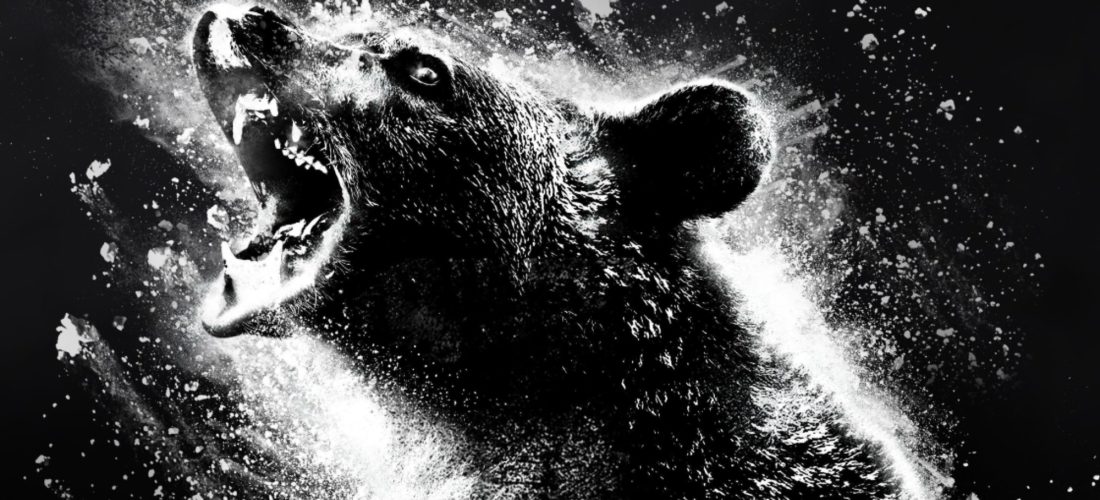 Cocaine Bear is a dark action-comedy film set in a small town in Georgia.
READ MORE
The synopsis reads: "After ingesting a duffel bag full of cocaine, a 500 lb American black bear goes on a killing rampage in a small town of Georgia where a group of locals and tourists must join forces to survive the attack."
Advertisement
Directed and co-produced by Elizabeth Banks, Cocaine Bear features an ensemble cast that includes  Keri Russell, O'Shea Jackson Jr., Christian Convery, Alden Ehrenreich, Jesse Tyler Ferguson, Brooklynn Prince, Isiah Whitlock Jr., Kristofer Hivju, Hannah Hoekstra, Margo Martindale, and Ray Liotta in one of his final performances before his death in 2022.
Is Cocaine Bear based on a true story?
[embedded content]
Oh, absolutely. 
According to the official website, Cocaine Bear is "inspired by the 1985 true story of a drug runner's plane crash, missing cocaine, and the black bear that ate it."
Dubbed Pablo Eskobear (after "the king of cocaine" Pablo Escobar), the real life bear was a 150lb American black bear who was discovered on a hillside in Fannin County, Georgia next to a duffel bag and 40 half-consumed packs of cocaine.
What happened to Pablo Eskobear ?
Well, rather than heading out "on a coke-fueled rampage for more blow and blood," Pablo Eskobear overdosed on cocaine and was found dead on the scene.
Advertisement
According to the Washington Post, an autopsy found the bear had around three to four grams of the drug in its blood stream. The narcotics investigators who made the discovery believe the drugs were ditched months earlier by trafficker Andrew Carter Thornton II who had planned to return.
However, Thornton died after falling out of a plane in September 1985. He was discovered with a failed parachute on his back alongside 34 "football-sized" packs of cocaine.
Pablo Eskobear was apparently stuffed though and can now be seen at the Fun Mall retail store in Kentucky. That store is lending it to its local cinema though, so viewers can meet the "100 per cent real" bear and even buy special merch.
Cocaine Bear will be released in US and UK cinemas on February 24.