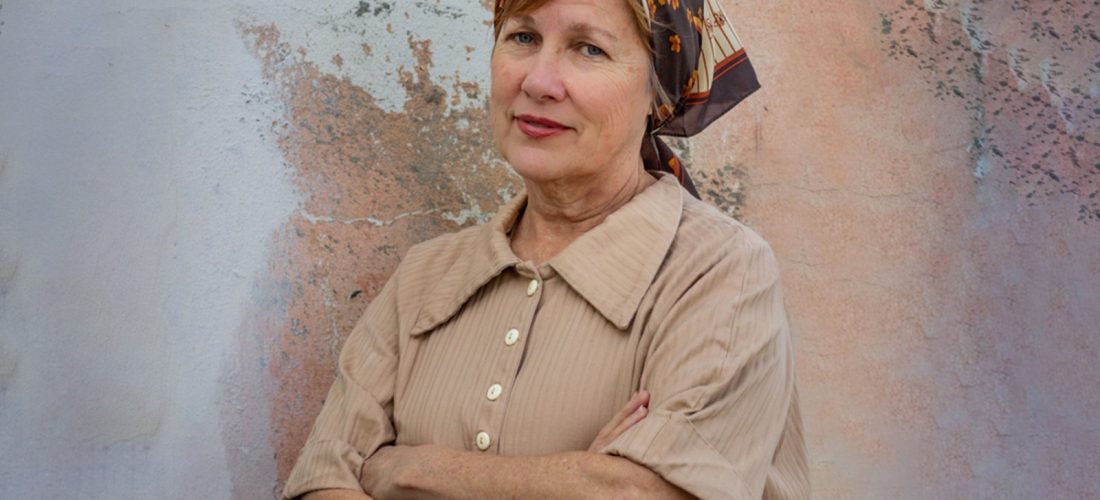 Iris DeMent doesn't want to get adjusted to this world. She's been telling us as much for 30 years. The 62-year-old singer-songwriter has spent her life in song, striving toward a sacred sense of purpose in a modern world intent on the exact opposite. From the opening notes of her first album, 1992's Infamous Angel, when she proclaimed that she believed in love and lived her life accordingly, to her 1994 cover of Merle Haggard's "Big City" ("entirely too much work and never enough play") to 1996's "Wasteland of the Free," which detailed an American heartland littered with scam preacher-politicians and crony capitalism, to Lifeline, her 2004 album of traditional spirituals.
The stakes for that spiritual search have never been higher, the need for a collective awakening never more urgent, than this very moment: That's the thesis of Workin' on a World, the new album of rollicking gospel-roots music from DeMent, just her second record of fully original music in a quarter-century. DeMent has emerged from the past half-dozen years of global turmoil and communal rot with a message to convey: She is working on a building, and the work has only barely started.
Unlike the impressionistic Southern memoir of her gorgeous last album of originals, 2012's Sing the Delta, DeMent's latest is her most outward-facing work. The album is a survey of DeMent's reignited sociopolitical inspiration and desperation, set to a country-gospel palette firmly within her wheelhouse. The first sign that she'd found a new direction came in 2020, when she teased the album centerpiece "Goin' Down to Texas," an eight-minute soliloquy that celebrates Nashville rebels the Chicks and multi-faith Democracy, while taking aim at everyone from Bush-era war criminals to Jeff Bezos to second amendment fundamentalists. 
She is bold enough to risk corniness on this collection of hymns and odes to her spiritual heroes (Mahalia Jackson, Martin Luther King Jr., John Lewis, the pro-Palestinian activist Rachel Corrie). But delivered from DeMent, whose voice has never sounded more curious and committed (listen to her phrasing in the last verse of "Warriors of Love"), these messages of spirit-rising and movement-building feel less like MSNBC screeds than warm invitations toward a righteous calling.
Even so, the risk is the point: Workin' on a World is a profound protestation against the idea of giving up and giving in to the decimation and darkness that fully enshrouded DeMent after the 2016 election (she's said the title track, a song about what it means to draw strength from the resistance of our ancestors, saved her life). Workin' on a World is ultimately rooted in the same fundamental project DeMent has been engaged in from the very beginning of her career: drawing secular, spiritual strength from gospel music, telling mystical stories about community and perseverance, and finding meaning amid modern alienation in the meantime. It's just that now, more than ever before, DeMent is urging us to sing along with her.