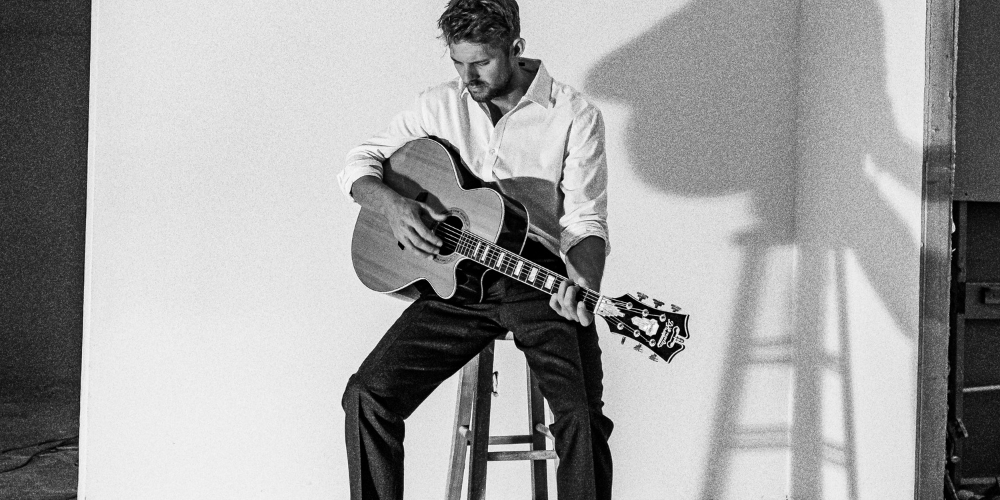 Rising artist Peter Flaherty captivates audiences with a single chord of his acoustic guitar – the singer-songwriter sings ballads of love and promises these undying feelings to the one, and it's a sight to behold. With several prior releases and hundreds upon thousands of streams under his belt, Flaherty is swiftly rising, and he's about to charm a lot more fans.
Much of Flaherty's art is intuitive and emotional, full of moods one cannot pinpoint, yet a lot of the themes we see in Like A Dog, Baby are very relatable and familiar. "Ocean Blue", a track off the album, is all about "letting go" with an eerie warm vibe, while "Two Seconds" feels more nostalgic, reminiscing about a love that in the end did not work out. Peter Flaherty has an aura of vulnerability and sincerity around him that isn't compromised by anything, and this alone makes his music authentic and beautiful.
Peter Flaherty is an indie-folk singer-songwriter based in Cocoa, Florida. Constantly working on his style and building on a solid foundation, the artist received much positive feedback over time, debuting with a handful of singles like "Aptitude", "Eye For An Eye", and "Big Drunk Fish". In 2021, these earnest songs found a home in Flaherty's debut album called A Way, My Love, one that exposed his unique music to a great many listeners with tens of thousands of streams. 
src="https://open.spotify.com/embed/album/7H9H11d0nPehLtbewVBP7E?utm_source=generator" width="100%" height="352″ frameBorder="0″ allowfullscreen="" allow="autoplay; clipboard-write; encrypted-media; fullscreen; picture-in-picture" loading="lazy">