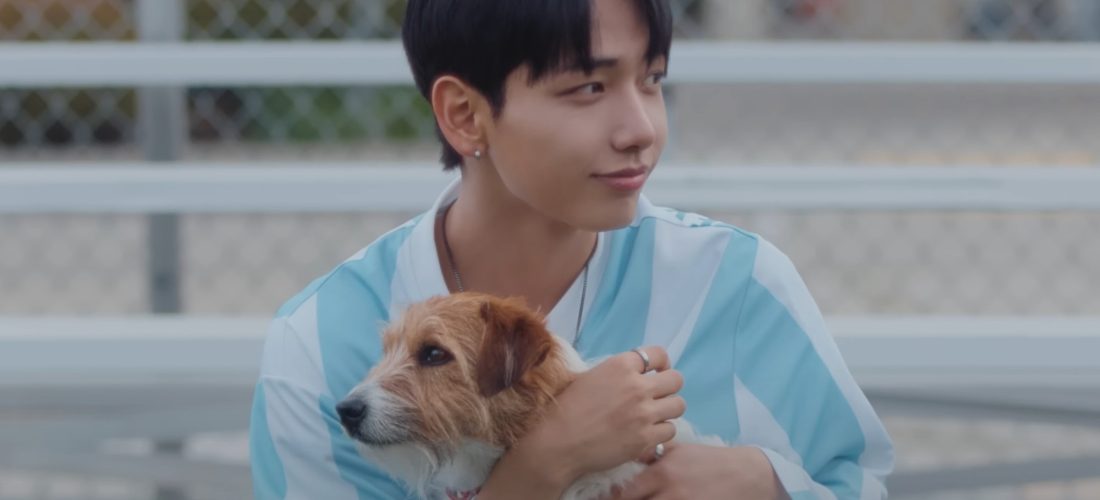 HYBE subsidiary KOZ Entertainment, founded by Zico of Block B, is set to debut a new K-pop boyband called BOYNEXTDOOR this month.
BOYNEXTDOOR will be the ever-first K-pop group from KOZ Entertainment, as well as the agency's first new artist since it was acquired by HYBE in 2020. KOZ Entertainment is currently home to K-R&B singer Dvwn and the hip-hop collective FANXY CHILD.
Here's everything we know about BOYNEXTDOOR so far.
Who are the members of BOYNEXTDOOR?
Advertisement
BOYNEXTDOOR are set to be a six-member boyband, featuring the members Sungho, Riwoo, Jaehyun, Taesan, Leehan and Woonhak. KOZ Entertainment introduced the members in a video released at midnight on April 12.
The clips features all six members on a group video call with one another, where they talk about their crushes on a mysterious girl, before following the sextet to a house party.
[embedded content]
According to dance academy SMMA Academy, both Sungho and Riwoo used to attend classes there and had passed auditions for KOZ Entertainment in September 2021.
Meanwhile, Bobby of K-pop boyband iKON gave Jaehyun a personal shoutout on his Instagram Story in early May.
When will BOYNEXTDOOR debut?
According to a schedule teaser on BOYNEXTDOOR's official Twitter account, the boyband will debut on May 30 with the single album 'WHO!' and the release of a music video. In the preceding week, the boyband will drop two more music videos.
Advertisement
In the weeks leading up to the release of 'WHO!', BOYNEXTDOOR will also release a number of concert photos and films (on May 18 and 19), an MV highlight (May 17), a moving profile (May 15) and a trailer film (May 12).
BOYNEXTDOOR
1st Single Album [WHO!]

🚪2023. 5. 30 6PM (KST)#BOYNEXTDOOR#BOYNEXTDOOR_WHO #WHO pic.twitter.com/KFTykbQ1ww

— BOYNEXTDOOR (@BOYNEXTDOOR_KOZ) May 2, 2023
Meanwhile, the tracklist for 'WHO!' is out now. All three tracks on the upcoming mini-album will be title tracks and are all co-produced by Pop Time, known for working with Zico ('Any Song') and (G)I-DLE's Soyeon ('Tomboy' and 'Hwaa').
Meanwhile, Zico co-produced the song 'One and Only'. In addition, three members of BOYNEXTDOR – Jaehyun, Taesan and Woonhak – are credited on the songs 'But I Like You' and 'Serenade'.
BOYNEXTDOOR
1st Single Album [WHO!]
Track List ˖*♬ ࣪⊹

🚪2023. 5. 30 6PM (KST)#BOYNEXTDOOR#BOYNEXTDOOR_WHO #WHO#돌아버리겠다#OneandOnly#Serenade pic.twitter.com/5W29DsnxSf

— BOYNEXTDOOR (@BOYNEXTDOOR_KOZ) May 7, 2023
Additionally, BOYNEXTDOOR's upcoming debut single album 'WHO!' is available for pre-save now on Spotify and Apple Music.
BOYNEXTDOOR
1st Single Album [WHO!]

🎧 Pre-save & Pre-add
🔗 https://t.co/HsQjjiUfyz#BOYNEXTDOOR#BOYNEXTDOOR_WHO #WHO

— BOYNEXTDOOR (@BOYNEXTDOOR_KOZ) May 3, 2023
Are there any teasers for 'WHO!'?
KOZ Entertainment has yet to release any teaser for 'WHO!' and its three title tracks. However, the agency has unveiled a Logo Motion video for BOYNEXTDOOR, which features an upbeat instrumental. It's unknown if the instrumental will be used in any of the upcoming songs.
[embedded content]