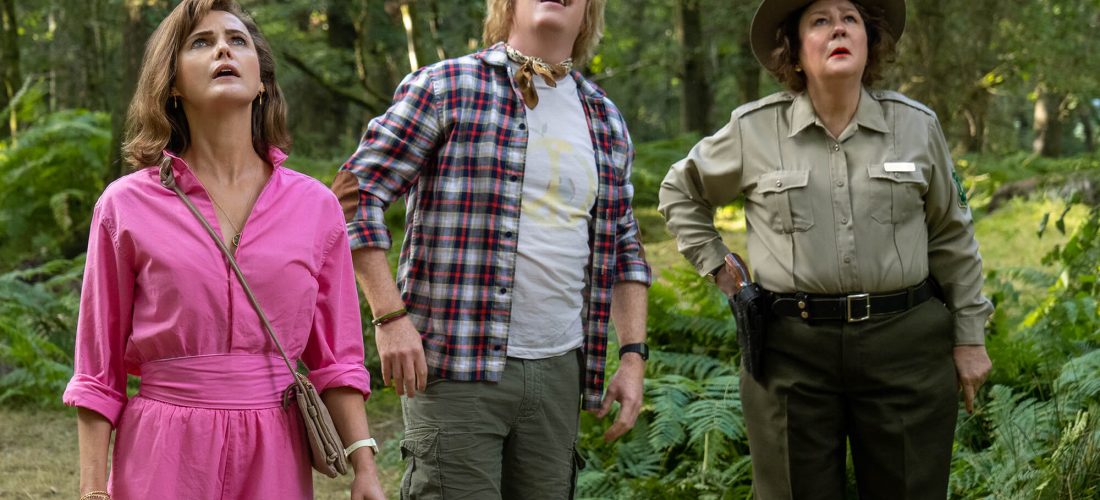 Horror-comedy Cocaine Bear hits cinemas today (February 24) – and is expected to scare up a storm at the box office.
Based on the 1985 story about an American Black Bear that ingested a duffle bag's worth of coke, Cocaine Bear doesn't stick to the facts. Instead of being found dead by police shortly after its drug binge, the furry beast goes on a murderous rampage, attacking anyone who gets in its way. These innocent bystanders include two schoolchildren playing truant in the woods – and the search party that goes to find them (led by outdoorsy mum Sari, played by Keri Russell). Later, a drug dealer duo (played by Solo's Alden Ehrenreich and O'Shea Jackson Jr.) join the fray, desperate to track down more of the bags that have been strewn across the Georgia countryside. Cocaine Bear also stars Ray Liotta, who died last year aged 67, in his final film performance.
To celebrate the film's release, rapper Pusha T has shared a new remix of Melle Mel's anti-drug classic 'White Lines'. Pusha T labelled himself "cocaine's Dr. Seuss" on his most recent album, 'It's Almost Dry', which came out in April 2022. Other songs to feature on the soundtrack include Jefferson Starship's 1979 hit 'Jane' and 'Too Hot Ta Trot' by the Commodores. You can see a list of every track that plays in Cocaine Bear below:
Cocaine Bear soundtrack tracklist:
Advertisement
Jefferson Starship – 'Jane'
Scandal feat. Patty Smyth – 'The Warrior'
Slim Whitman – 'Love Song of the Waterfall'
Jeffrey Osborne – 'On the Wings of Love'
Commodores – 'Too Hot Ta Trot'
Berlin – 'No More Words'
Depeche Mode – 'Just Can't Get Enough (The Math Cluc Remix)'
Pusha T – 'White Lines (Cocaine Bear Remix)'
Young Goose – 'Pyro (Dizzy Spells Remix)'
Kathe Dee – 'Trail Of Tears'
Cocaine Bear also features an instrumental score, which was composed by Mark Mothersbaugh, known for Thor: Ragnarok and Wes Anderson films such as Rushmore and The Royal Tennenbaums.