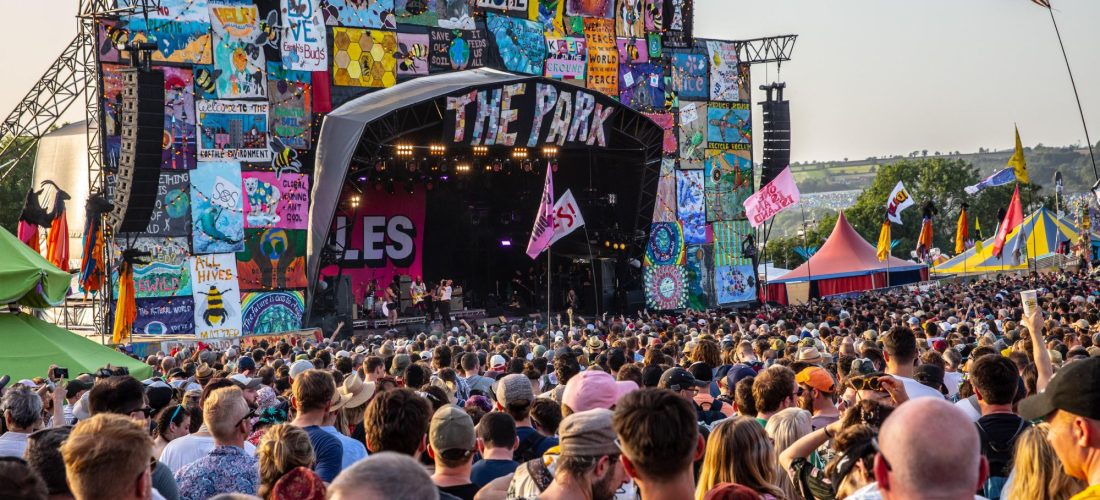 After announcing a line-up for Glastonbury 2023 that will be led by all-male headliners (Elton John, Arctic Monkeys and Guns N' Roses), festival co-organiser Emily Eavis has now revealed that next year's edition will see two female headliners.
Speaking to The Guardian, Eavis confirmed that of the two female headliners for 2024, one has already been confirmed while the other is "close" to being booked. Eavis also revealed that both headliners will be making their Glastonbury debuts, but did not share more information. The Guardian notes that neither Madonna nor Rihanna have performed at Glastonbury before, though that is not indication that they have been booked for the festival.
This year's festival, which has announced 54 acts so far, 52 per cent of which are male. With more names set to be announced in the build up to Glastonbury, Eavis has said the festival remains "entirely focused on balancing our bill. It's not just about gender, it's about every aspect of diversity".
Advertisement
In 2019, Eavis shared that she was aiming for "as close to" a 50/50 gender-split as possible. She has since acknowledged this year's all-male bill-toppers, telling the Guardian that the line-up decision was attributed the lack of viable female headliners to an industry "pipeline" problem.
She revealed that after a previously-confirmed female headliner had cancelled because of a change in touring plans, the festival went with Guns N' Roses as a replacement headliner. While she didn't disclose the now-cancelled act's name, Eavis said she hopes to secure them within the next five years.
Other acts announced for Glastonbury 2023 so far include Lizzo, Lil Nas X, Lana Del Rey, Lewis Capaldi, The War On Drugs, Chvrches, Christine And The Queens,  Thundercat, Carly Rae Jepsen and Manic Street Preachers.