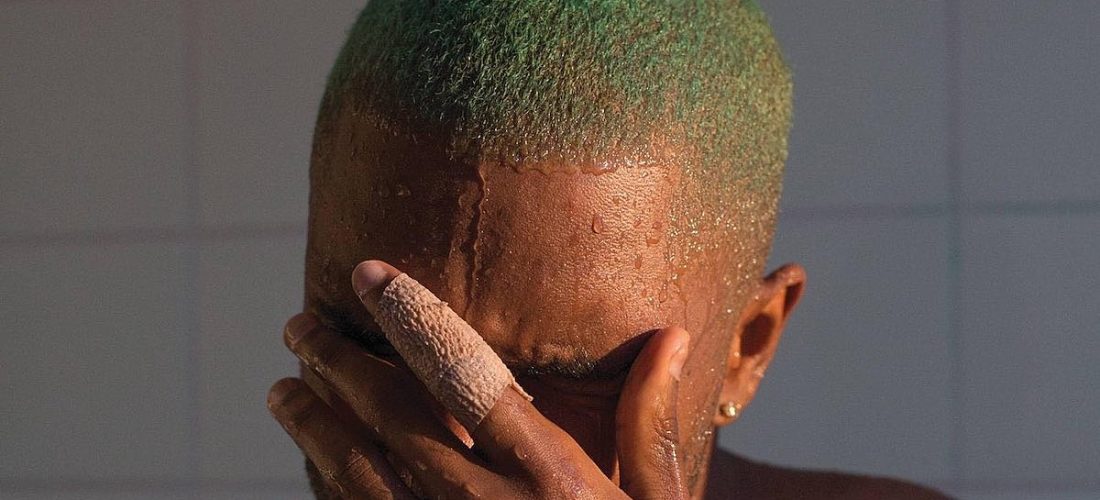 Frank Ocean has pulled out of his headlining set at weekend two of Coachella, Variety reports. The move comes after he injured his leg during rehearsals for the polarizing set. His injury is detailed in a statement from his representative, which reads, "After suffering an injury to his leg on festival grounds in the week leading up to weekend 1. Frank Ocean was unable to perform the intended show but was still intent on performing, and in 72 hours, the show was reworked out of necessity. On doctor's advice, [Ocean] is not able to perform weekend 2 due to two fractures and a sprain in his left leg."
"It was chaotic," Ocean says to conclude the statement. "There is some beauty in chaos. It isn't what I intended to show but I did enjoy being out there and I'll see you soon."
Frank's weekend one Coachella set got off to a late start, and was cut short due to curfew. It featured newly reworked versions of some of his songs and a DJ set portion, and Frank hinted that he had a new album, but that it wouldn't arrive any time soon. He also paid tribute to his late brother, with whom he used to attend Coachella, saying, "My brother and I, we came to this festival a lot. I feel like I was dragged here so much of the time. I hated the dust; I always dealt with a respiratory infection. […] I know he would've been so excited to be here with all of us."
Coachella has yet to comment on Frank dropping off of weekend two, or of a possible replacement, but a source tells Variety that blink-182, who began their reunion tour with a surprise appearance on weekend one, will take their place. Stay tuned.
Rumors have been circulating that before his leg injury, Frank's set was to have involved an ice skating rink and over 100 skaters. In a new episode of their "Empty Netters" podcast, former hockey players and brothers Dan and Chris Powers say they were among those skaters, and detail what they say was a month of rehearsals. On Sunday of weekend one, ahead of the performance, "the wheels started to fall off," Dan said. While waiting for a runner to pick them up, they encountered a group of "Olympic figure skaters" who has also been set to perform. "They have a disgruntled look on their face, and they casually mention to us that they just got a phone call, and they've been cut from the show," Dan said.
When Dan and Chris arrived at wardrobe, they said they began to hear "rumblings" about Frank's injury, and finally got a call saying "you're not skating. They're deconstructing the ice right now." They were offered roles walking back and forth in sequined Prada suits instead, but turned it down.
"The one thing that made me genuinely sad [after] spending some time with [Frank] over the last several weeks: He really cares about the production," Chris added. "He had a very clear vision, and even though that vision changed a lot, he was always on us, helping us, making sure everyone hit what he was picturing in his mind."