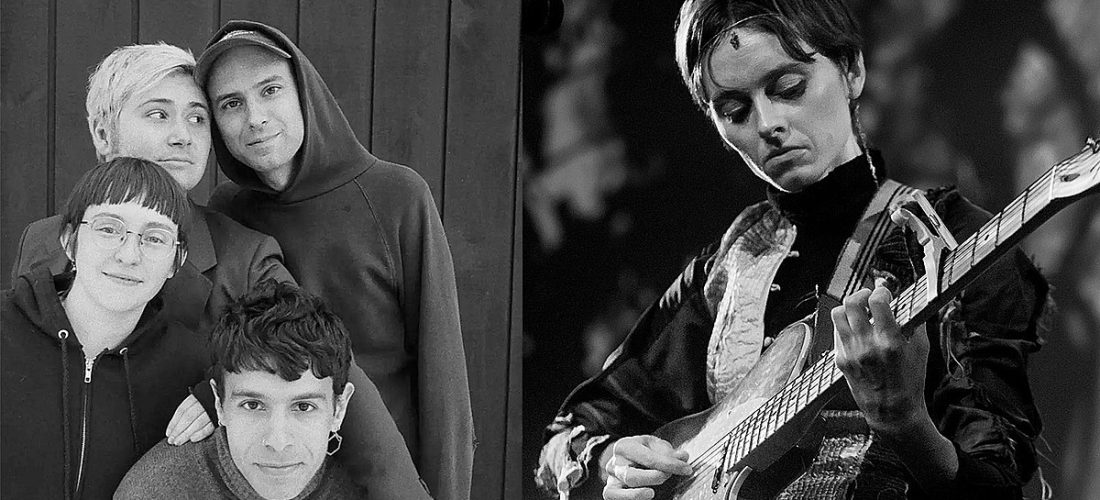 Florist and Skullcrusher have announced a co-headlining summer tour. The North American dates run through July and August, beginning in Buffalo and including stops in Chicago, Seattle, Los Angeles, Austin, Atlanta, Washington DC, Philadelphia, NYC, and more. Adelyn Strei opens the shows, and you can see all dates below.
The NYC show is at Music Hall of Williamsburg on August 26. Tickets go on sale Wednesday, May 10 at 10 AM local.
Skullcrusher and Florist both released new albums last year, the great Quiet the Room and self-titled, respectively.
—
—
FLORIST/SKULLCRUSHER: 2023 TOUR
Jul 18, 2023 Mohawk Place Buffalo, NY
Jul 19, 2023 The Drake Hotel Toronto, ON
Jul 20, 2023 Tangent Gallery Detroit, MI
Jul 23, 2023 Pitchfork Festival Chicago, IL #
Jul 25, 2023 Off Broadway St. Louis, MO
Jul 26, 2023 Replay Lounge Lawrence, KS
Jul 28, 2023 Meow Wolf Denver, CO
Jul 29, 2023 Kilby Court Salt Lake City, UT
Jul 30, 2023 El Korah Shrine Basement Boise, ID
Aug 1, 2023 Wise Hall Vancouver, Canada
Aug 2, 2023 The Crocodile Seattle, WA
Aug 4, 2023 Polaris Hall Portland, OR *
Aug 4, 2023 Pickathon Happy Valley, OR #
Aug 5, 2023 Pickahton Happy Valley, OR #
Aug 8, 2023 Cafe Du Nord San Francisco, CA
Aug 9, 2023 Henry Miller Memorial Library Big Sur, CA
Aug 11, 2023 Lodge Room Highland Park, CA
Aug 13, 2023 191 Toole Tucson, AZ
Aug 15, 2023 Crowley Theater Marfa, TX
Aug 17, 2023 Parish Austin, TX
Aug 18, 2023 Tulips Fort Worth, TX
Aug 19, 2023 Clapp Auditorium Fayetteville, AR
Aug 21, 2023 The EARL Atlanta, GA
Aug 22, 2023 DIFFERENT WRLD Asheville, NC
Aug 23, 2023 Richmond Music Hall Richmond, VA
Aug 24, 2023 Black Cat Washington, DC
Aug 25, 2023 Underground Arts Philadelphia, PA
Aug 26, 2023 Music Hall of Williamsburg Brooklyn, NY
* Skullcrusher only
# Florist only