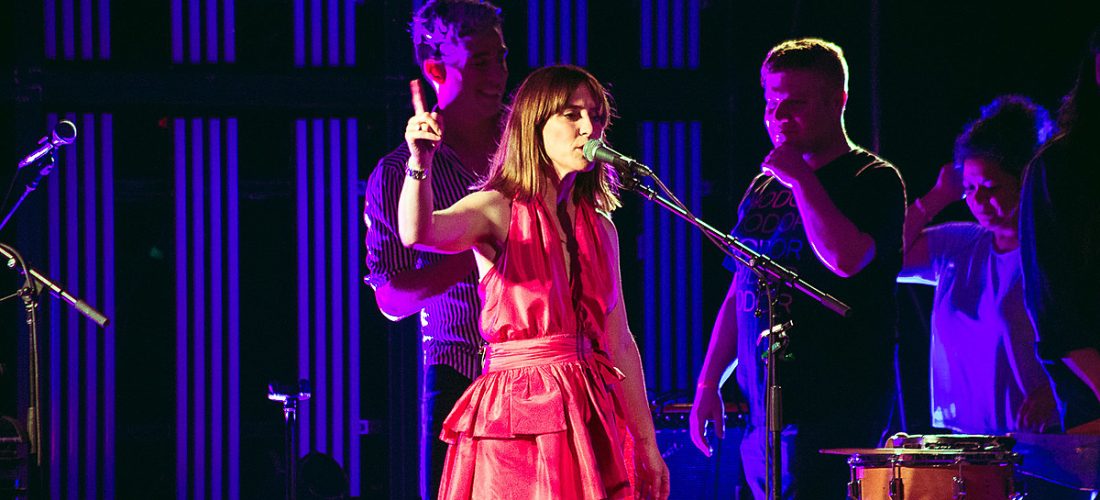 Back in September, Feist dropped off her tour supporting Arcade Fire in Europe after Win Butler was accused of sexual misconduct by multiple people. She released a statement at the time, and now she's discussed her decision further in a new interview with The Irish Times.
"I was having an out-of-body experience," Feist told The Irish Times about the two shows she played on the tour, both at Dublin's 3Arena, before leaving. "Not to mention, I had brought all of these new songs. I thought, 'Okay, maybe I'll go do this tour and workshop how to play these songs in a bigger context'."
"It took me until the second show where all of the practical discomfort of having to dismantle this crazy machine and fold it back up and lose what I had invested in being there [on tour] … The whole thing was made so clear to me. I couldn't continue," she continued. "It was like, actually, no … 'I can't avoid my responsibility here.' Not to mention every word that came out of my mouth, I was hearing through an ear that wasn't my own. I was hearing how twisted and skewed … In the context they were in, the songs weren't safe. And neither was I … It was deeply difficult."
Before she left the tour or commented on the allegations, Feist displayed a sign at her merch table at those two shows, saying she'd be donating all proceeds from merch sales to Women's Aid Dublin. "Since 2007, the merch has always gone to support local charity," she told The Irish Times. "I often don't post about that at the merch table. Somehow in that moment I was like, 'Well, maybe I should make that be known'. It's a naturally occurring truth that predates the stupid scenario I was in. But even to let that be known, it was as if I was trying to recuse myself from the actual responsibility. It is something I have always done. But even being like 'Hey guys, look … ' It was as if I was trying to excuse myself of my real responsibility'."
Read The Irish Times' interview with Feist in full here.
Feist's new album Multitudes is out on April 14.
Beck also dropped off the North American leg of Arcade Fire's tour following the allegations, which Butler has denied.