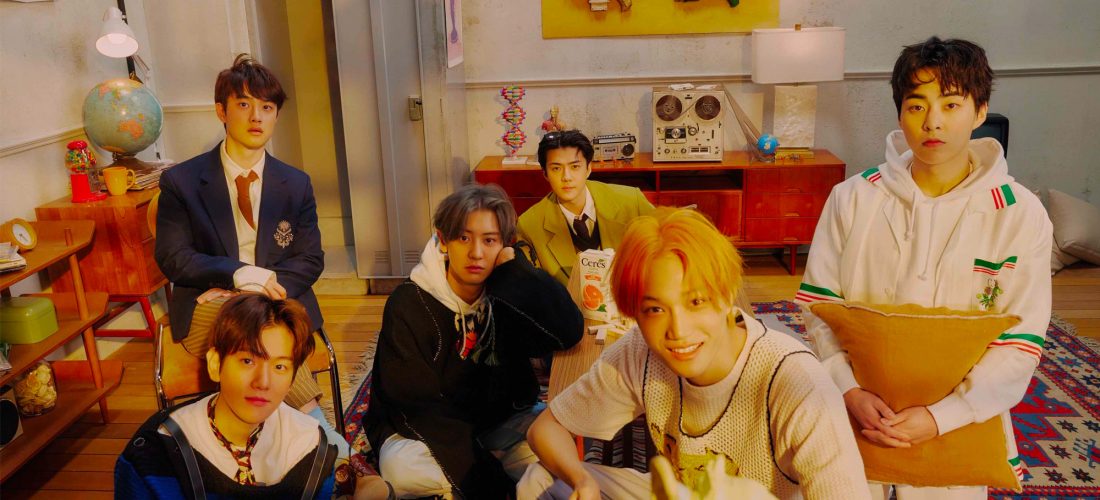 EXO will come together in April as a full group for a fan meeting to mark their 11th anniversary.
The K-pop group announced Tuesday (February 28) that they would reunite for a two-night event at the KSPO Dome in Seoul on April 8 and 9 – the former event taking place 11 years to the day they debuted with the song 'Mama', released separately by sub-units EXO-K and EXO-M.
Baekhyun, Chen, Chanyeol, D.O., Kai, Sehun, Suho and Xiumin will participate in the event, which is called 2023 EXO Fanmeeting "EXO' Clock". A fanclub pre-sale will begin on March 6, 8pm KST, while general sale begins March 8, 8pm KST. Get tickets here via Yes24.
Advertisement
It does not appear that Lay Zhang, who left EXO's agency SM Entertainment last year, will be at the fan meeting.
다시 한 번 시작되는 우리의 시간.
곧 찾아갈게, 너의 세상으로.
2023 EXO FANMEETING "EXO' CLOCK"

📆 1회 – 2023.04.08 (SAT) 6PM
📆 2회 – 2023.04.09 (SUN) 4PM
📍 KSPO DOME
🎫 팬클럽 선예매 : 2023.03.06 8PM
🎫 일반 예매 : 2023.03.08 8PM
🔗 https://t.co/bOVzOC2mQV#EXO #엑소 #팬미팅 pic.twitter.com/iIqMoOOyCL

— EXO (@weareoneEXO) February 28, 2023
The second day of the fan meeting will be live-streamed on Beyond Live, Soompi notes. Details for the stream have yet to be released at the time of writing.
EXO celebrated their debut anniversary last year, too, with a one-night event at Seoul's Jamsil Indoor Stadium that touted appearances from Suho, Xiumin, Kai, D.O. and Sehun.
This year's fan meeting will be Baekhyun's first event with EXO following his discharge from mandatory military service last month. He celebrated his return with a livestream, where he teased a solo concert "this year".
The 11th anniversary fan meeting also comes after leader Suho teased plans for an EXO comeback in 2023 late last year.
Advertisement
In less than two weeks, EXO member Kai will drop his third solo mini-album, 'Rover'. The March 13 release will feature a title track also called 'Rover'.