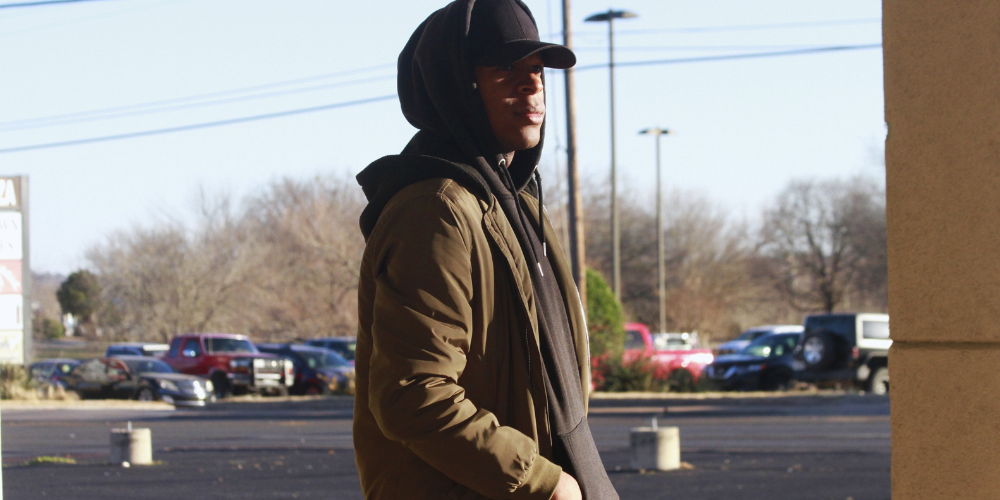 Up-and-coming talent, Ep!K, just dropped a new Techno-inspired single called "Dancing By Myself." The track is a heartfelt interpretation of the artist's innermost feelings, emotions, and thoughts that bring to surface his fear of loneliness and yearning to be loved by someone special.
"Why is it so hard/ To find somebody else/ Can't you see I'm lonely/ I'm dancing by myself/ I want someone to hold me/ Just me and nothing else/ Can't you see I'm lonely/ I'm dancing by myself," sings Ep!K in the lyrics that say: "Everyone looks so happy/ Is this what having a good time really means?/ I see you, and you stare right at me/ I just hope you don't see the tears falling."
In addition to being an accomplished singer-songwriter, Ep!K is also a gifted sound engineer and producer, who is known for incorporating different genre elements into his sound. Playing the saxophone, the drums, the guitar, and the piano, the multi-instrumentalist experiments with Alternative R&B, Hip Hop, and Electronica music.
Influenced by Michael Jackson, The Weeknd, Jacob Collier, and Prince, Ep!K says: "Art is its own world, and creatives like myself are born into it, meaning my purpose in life is to use my gift for myself and others." Releasing music like The Message That Never Got Sent that included the well-received singles "Blame Me" and "Hateful Love," he explains: "The purpose of my music is to give my perspective on life in my voice and how my life has affected me and those around me."
Following "Dancing By Myself," Ep!K plans to release a new 10-track record titled The Onset Of Agnothesia. Support the artist on Patreon!
Listen to "Dancing By Myself" here: