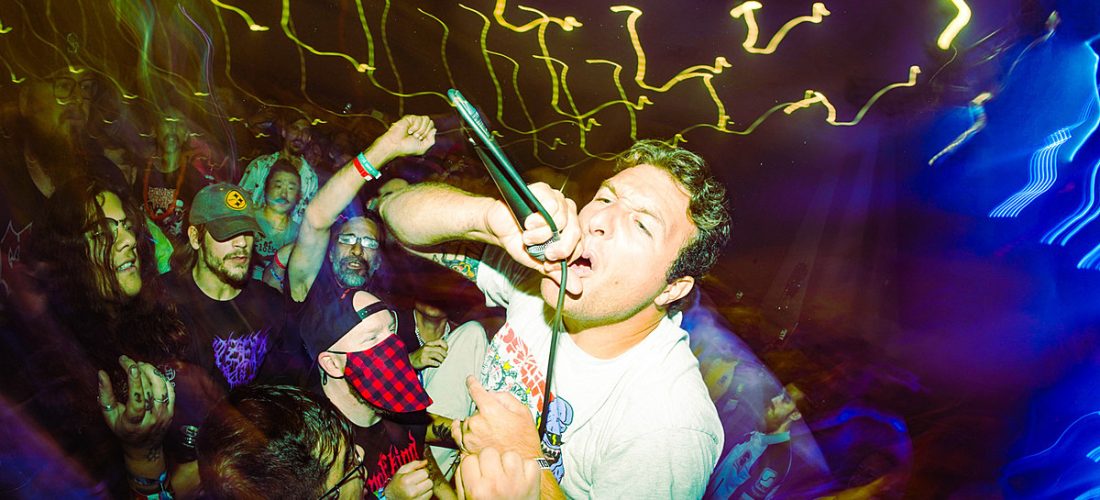 Drain have revealed the openers for their upcoming headlining tour, and they've got a lot of really good bands lined up for this, including Drug Church, Gel, MSPAINT, Magnitude, Restraining Order, Combust, Gumm, Torena, and Outta Pocket, varying by date. Check out the full list of dates/openers below.
The NYC stop, which happens on June 8 at Brooklyn Monarch, is with Drug Church, Magnitude, Gel and Combust. Tickets for that show are still on sale.
Before that, Gel play their two sold-out NYC release shows, including one with MSPAINT. MSPAINT also have other tour dates, including Brooklyn's Alphaville on April 23. Gumm are currently on tour with Jivebomb, and hitting NYC's TV Eye on Saturday (4/1). Restraining Order, Combust, and more are playing BNB Bowl at Monarch in May.
Drain's Epitaph debut Living Proof drops on 5/5, and you can pick up a vinyl copy in the BV shop. We've got an exclusive variant of Drug Church's Hygiene available right now too.
Drain — 2023 Tour Dates
With MSPAINT, Outta Pocket & Torena:
05/25 Tacoma, WA – Alma
05/26 Vancouver, BC – The Rickshaw
05/27 Portland, OR – Hawthorne Theatre
05/28 Boise, ID – The Shredder
With Drug Church:
05/30 Denver, CO – The Marquis Theater (feat. MSPAINT & Torena)
05/31 Lawrence, KS – Bottleneck (feat. MSPAINT )
With Drug Church & GEL:
06/01 St. Louis, MO – Blueberry Hill
06/02 Chicago, IL – Metro
06/04 Detroit, MI – Tied Down Fest
With Drug Church, Magnitude, GEL & Combust:
06/05 Toronto, ON – The Opera House
06/06 Montreal, QC – Club Soda
06/07 Boston, MA – Middle East
06/08 NYC, NY – Brooklyn Monarch
06/09 Philadelphia, PA – First Unitarian Church (no Drug Church)
06/10 Baltimore, MD – Baltimore Soundstage
With Drug Church, Magnitude, GEL & Restraining Order:
06/12 Columbia, SC – New Brookland Tavern
06/13 Atlanta, GA – The Masquerade
06/14 Tampa, FL – Brass Mug
06/16 Houston, TX – Warehouse Live
06/17 Dallas, TX – The Factory
06/18 Austin, TX – Oblivion Access Festival
With Drug Church, Magnitude & Gumm:
06/20 Albuquerque, NM – Launchpad
06/21 Phoenix, AZ – The Nile Underground
06/22 Santa Ana, CA – The Observatory
06/23 Los Angeles, CA – The Belasco Theater
06/24 Santa Cruz, CA – The Catalyst Club