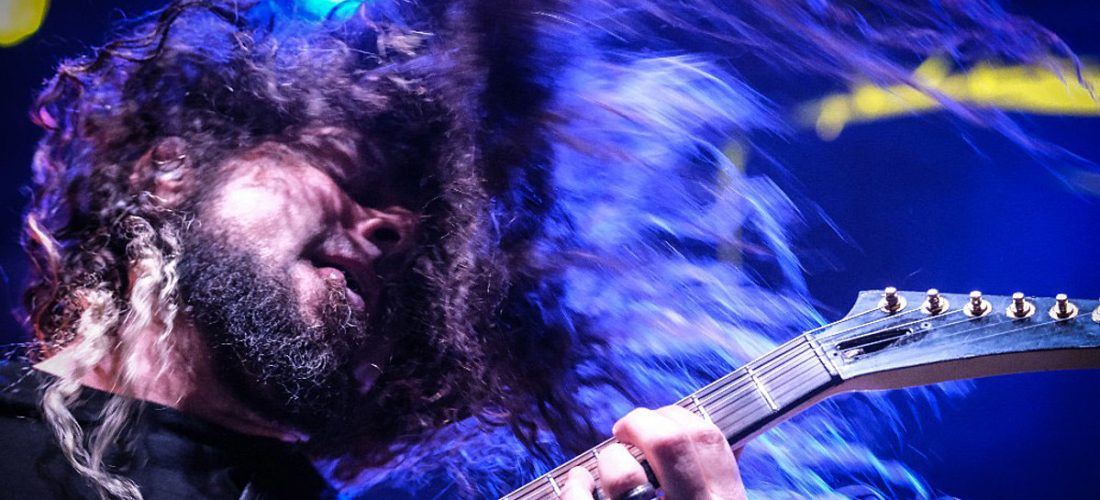 Coheed and Cambria are just a few dates into their Neverender: No World For a Waking Mind tour, playing their 2007 album No World For Tomorrow in full from beginning to end, along with songs from their most recent album Vaxis II: A Window of the Waking Mind. They stopped in NYC for a show at The Rooftop at Pier 17 on Wednesday night (5/3), opening the season at the outdoor venue, where chilly temperatures and light rain couldn't dampen the crowd's enthusiasm. After the album play-through, Coheed encored with seven songs off last year's Vaxis II, finishing the night with "Ladders of Supremacy." See their setlist below.
Deafheaven opened the show, and you can see pictures from the whole night by Mathieu Bredeau below, along with some attendee taken videos.
Shop for Deafheaven vinyl and Coheed merch in the BV store.
SETLIST: COHEED AND CAMBRIA @ THE ROOFTOP AT PIER 17, 5/3/2023
The Reaping
No World for Tomorrow
The Hound (Of Blood and Rank)
Feathers
The Running Free
Mother Superior
Gravemakers & Gunslingers
Justice in Murder
The End Complete I: The Fall of House Atlantic
The End Complete II: Radio Bye Bye
The End Complete III: The End Complete
The End Complete IV: The Road and the Damned
The End Complete V: On the Brink
Encore:
The Embers of Fire
Beautiful Losers
Shoulders
Rise, Naianasha (Cut the Cord)
A Disappearing Act
The Liars Club
Ladders of Supremacy