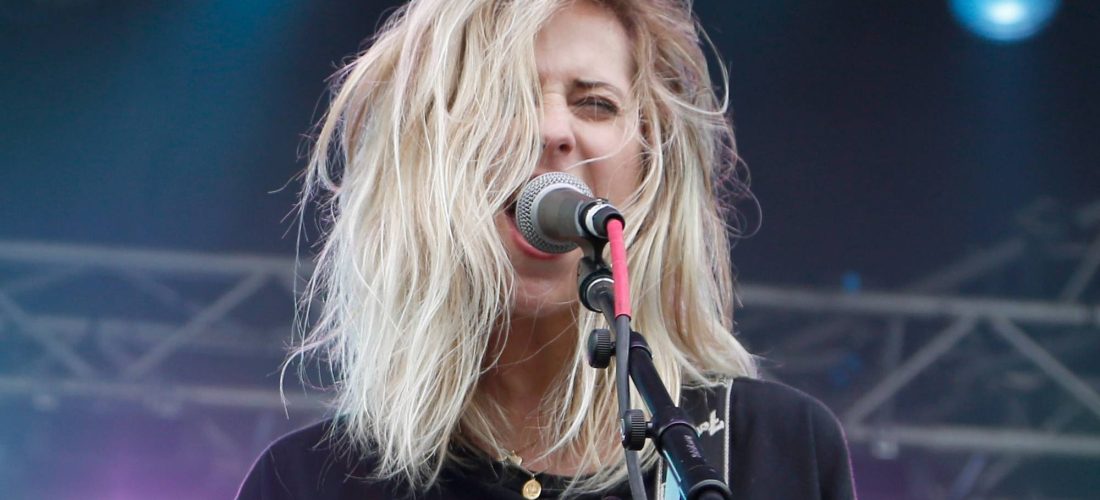 Bully has shared her new single 'Days Move Slow' and announced details of her fourth album 'Lucky For You'.
The artist, also known as Alicia Bognanno, revealed that the track was written after the passing of her dog Mezzi.
"As someone who has spent the majority of my life feeling agonisingly misunderstood, there is no greater gift than experiencing true unconditional love and acceptance," said Bully. "I waited my whole life for the bond and irreplaceable companionship I had with Mezzi. She was my best friend and my only constant through some of the most pivotal moments and phases of my life.
Advertisement
"I was a stranger to the level of love I now know exists because of Mezzi. Love you forever; I'm lucky for you."
[embedded content]
The gritty new single comes with a video directed by long time collaborator Alex Ross Perry.
"I can't believe I finally got to make a Bully video," said Perry. "Right away, it seemed striking to make a piece as stark and measured as possible, not to make a video that replicates the song's sonic energy but to visualise the emotional weight and feelings of loss and grief depicted in the lyrics."
Bognanno debuted the song last week while opening for The Breeders.
'Lucky For You' is set for release on June 2 via Sub Pop. Check out the artwork and tracklist below.
Advertisement
'Lucky For You' tracklist:
'All I Do'
'Days Move Slow'
'A Wonderful Life'
'Hard to Love'
'Change Your Mind'
'How Will I Know'
'A Love Profound'
'Lose You (ft. Soccer Mommy)'
'Ms. America'
'All This Noise'
The singer previously teamed up with Soccer Mommy on 'Lose You'. On working with Sophie Allison (aka Soccer Mommy), Bognanno shared: "I love Sophie's voice and have always admired everything she does so to me it was a no brainer. Watching her soar out of the Nashville scene and dominate indie music world wide has been a joy."