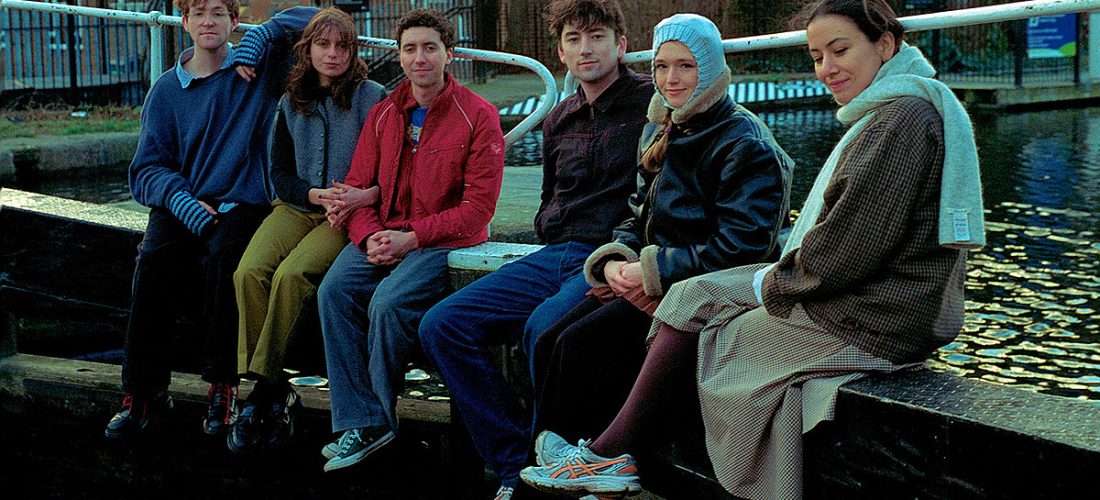 Black Country, New Road have shared a concert film featuring the all-new material they've been playing on tour since the departure of singer/guitarist Isaac Wood. The now-six-piece band filmed Live at Bush Hall over three nights at the London venue. Each had a distinct theme inspired by school plays and amateur dramatic performances: one night was a pastoral scene, the next a haunted pizza parlor (named "I Ain't Alfredo No Ghosts"), and a prom party. Guitarist Luke Mark explained:
We had concerns from live sessions we've seen or done in the past. They are very obviously clumped together visually from multiple performances. That can take you out of the performance and make it seem artificial and like it's not actually live. So we came up with the idea to make the three nights look visually distinct from one another. To scratch the idea of trying to disguise anything. We wanted it to be very honest and let people know that we had three goes at it. This isn't just us playing the whole thing non-stop.
In addition, BC,NR had fans help film the shows using a camcorder passed around the crowd. "We thought: if we're gonna do a film, then make it personable," Luke continues. "And a lot of our fans, especially when we were putting this stuff together, played a huge part in spreading the songs which meant that people could listen to them without us putting them out in the first place. It felt good to do the film in a way that involved the people who've been vital to keeping the whole thing afloat."
Bandmembers stress that they don't consider the film an album. "We didn't want to do a studio album," says pianist May Kershaw. "We wrote the new tracks specifically to perform live, so we thought it might be a nice idea to put out a performance."
"We want the focal point to be this film," drummer Charlie Wayne adds. "We've put a lot of effort into making it feel like you're watching a live gig. It's not an album in our eyes, it's a live performance."
Live from Bush Hall was directed by Greg Barnes and mixed by John Parish, and you can watch it below.