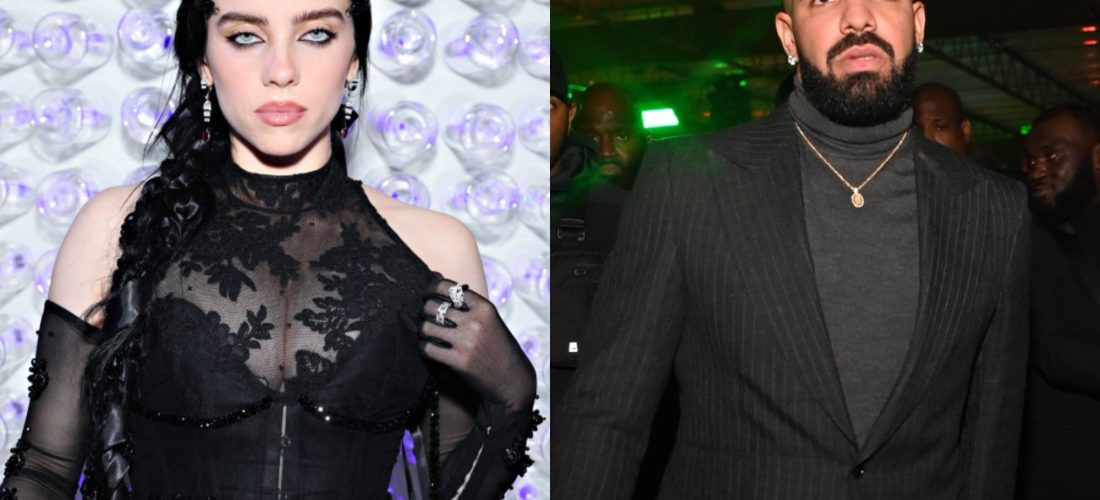 Billie Eilish has released a cover of Drake's 'Hotline Bling'. Check out the track below.
'Hotline (edit)' is a one-minute snippet of the singer's 2018 'Hotline Bling' cover. Previously, the original – which clocked in at a little over two minutes long – was only available on Eilish's Soundcloud or as a B-side on a limited edition vinyl released in 2018. Now, it has gained new fans after becoming a viral TikTok sound.
The track slows down the rapper's original version and transforms it with ukulele strums and a synthesiser. Eilish's soft vocals transform the chorus: "I know when that hotline bling / That can only mean one thing" into a haunting whisper.
Advertisement
[embedded content]
'Hotline (edit)' only features the song's instrumental bridge and chorus for a full minute. When the track was silently released on May 9, fans immediately took to the comments to share their elated reactions.
"I've waited years for Billie to upload this cover," shared one fan on Youtube while another said: "it reminds me of the time when billie was our little secret. so proud of all her and Finneas' accomplishments!"
Eilish used to perform her version of 'Hotline Bling' at her live shows back in 2017 and 2018 as a segue into her track 'Party Favor'. Drake's album 'Views', which features the original song, recently celebrated its seventh anniversary back in April.
This is the pop-singer's most recent release following her collaboration with Labrinth on 'Never Felt So Alone'.
Advertisement
In other news, Eilish was announced as one of the headliners for this year's Electric Picnic Festival. She will top the bill at the Irish music and arts festival on Friday September 1 with Fred Again.. taking on Saturday, and The Killers headlining Sunday.
In April, the singer surprised fans by joining Labrinth onstage towards the end of his Coachella set to deliver the Finneas co-produced song, 'Never Felt So Alone', which previously premiered on HBO's hit series, Euphoria.