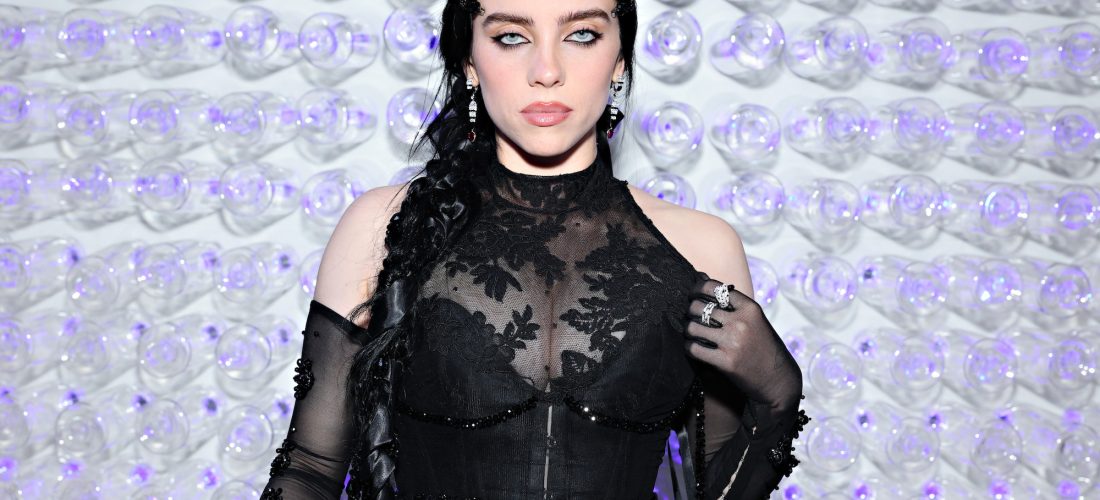 Billie Eilish has hit out at the "women hating ass weirdos" who criticise her fashion choices online.
Taking to her Instagram Stories this weekend, Eilish discussed how she was criticised for wearing masculine clothing when she first emerged, yet is also now being blasted for wearing more feminine outfits.
She wrote: "i spent the first 5 years of my career getting absolutely OBLITERATED by you fools for being boy ish and dressing how i did & constantly being told i'd be hotter if i acted like a woman. and now when i feel comfortable enough to wear anything remotely feminine or fitting, i CHANGED and am a sellout.. and 'what happened to her.'
Advertisement
"oMg iT's nOt thE sAmE biLlie she's just like the rest bla blah… you guys are true idiots. LOL i can be BOTH you fucking bozos ? LET WOMEN EXIST! :))))"
She added: "FUN FACT! did you that women are multifaceted!!!!??? shocking right?? believe it or not women can be interested in multiple things.
"Also that femininity does not equal weakness???!!!! omg?! insane right? who knew??
and also totally unheard of and insane to want to express yourself differently at different times."
"Suck my absolute cock and balls you women hating ass weirdos," she concluded. See the stories below.
Billie's via Instagram stories pic.twitter.com/C1u9ygOy5N

— Jksjks (@dyaknowme) May 28, 2023
In 2021, Eilish discussed trying to control the narrative around her by wearing baggy clothes, saying it "didn't really work".
Advertisement
Early in her career, the pop star became known for wearing baggy outfits on stage and in public appearances and, in a campaign for Calvin Klein in 2019, revealed she did so to stop people from having opinions on her body.
In a new interview for Vogue Australia, Eilish said the tactic hadn't worked. "It's a ton of work to try to control the image and you can only do it so much, because people are gonna think whatever they think," she said. "But it has been so vitally important to have the image that I want, and try to be seen how I want to be seen."
She added: "Of course, it didn't really work. It's really hard to control the narrative in a position like mine, right? You can't really control it that much, but you can try."
Two years prior, she hit out at "slutshaming" over her fashion choices. "The positive comments about how I dress have this slutshaming element," Eilish told V. "Like, 'I am so glad that you're dressing like a boy, so other girls can dress like boys, so that they aren't sluts'. That's basically what it sounds like to me. And I can't overstate how strongly I do not appreciate that, at all."