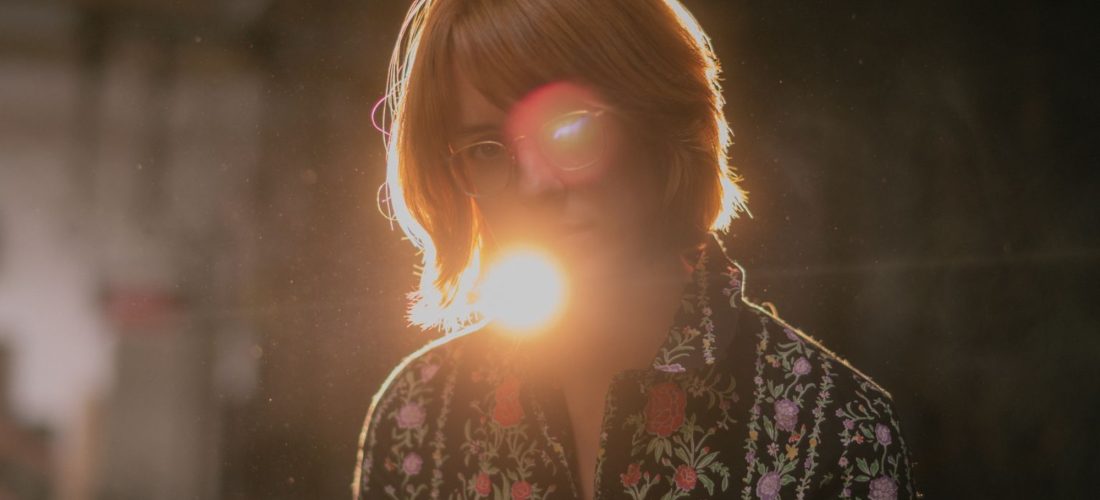 Avalon Emerson has announced the release of her debut album for her new musical project, as well as sharing new single 'Hot Evening'.
The self-titled record 'Avalon Emerson & The Charm' will be released on April 28 via her Another Dove label. Upon announcement, the US producer and songwriter has also shared the latest single, the shimmering 'Hot Evening'.
"The sonic inspiration comes from somewhere between Todd Edwards, the Magnetic Fields, and the Chordettes," she said of the track. "Unlike 'Sandrail', where disparate sketches slid together into a final version quickly, 'Hot Evening' hovered around 75 per cent done for over a year, ebbing and flowing into different shades of complete until the final touches came together right at deadline."
Advertisement
[embedded content]
Following a period on the electronic circuit, including remixing works for Christine and The Queens, Slowdive and Robyn, the California-born musician was inspired by the likes of Arthur Russell, Cocteau Twins, The Magnetic Fields and more for this pop-focused LP. Her last full release was in 2020 for DJ-Kicks mix series.
It follows the announcement of the project earlier this year and the release of the project's debut single 'Sandrail Silhouette' in January. See the full tracklist for the album below.
'Avalon Emerson & The Charm' tracklist:
'Sandrail Silhouette'
'Entombed In Ice'
'A Vision'
'Astrology Poisoning'
'The Stone'
'Dreamliner'
'Hot Evening'
'Karaoke Song'
'A Dam Will Always Divide'
Advertisement
Emerson will also be taking The Charm on tour and has run a number of dates that includes shows in London, New York, Paris and at Primavera Festivals this summer. See the full run of dates below, and get tickets here.
Avalon Emerson & The Charm will play:
MARCH
29 – Shacklewell Arms, London
MAY
4 – Nowadays, New York
5 – Baby's All Right, Brooklyn
6 – Making Time, Philadelphia
11 – El Cid, Los Angeles
17 – Kantine am Berghain, Berlin
19 – Bitterzoet, Amsterdam
23 – YES (Basement), Manchester
25 – Le Hasard Ludique, Paris
JUNE
2 – Primavera, Barcelona
9 – Primavera, Madrid