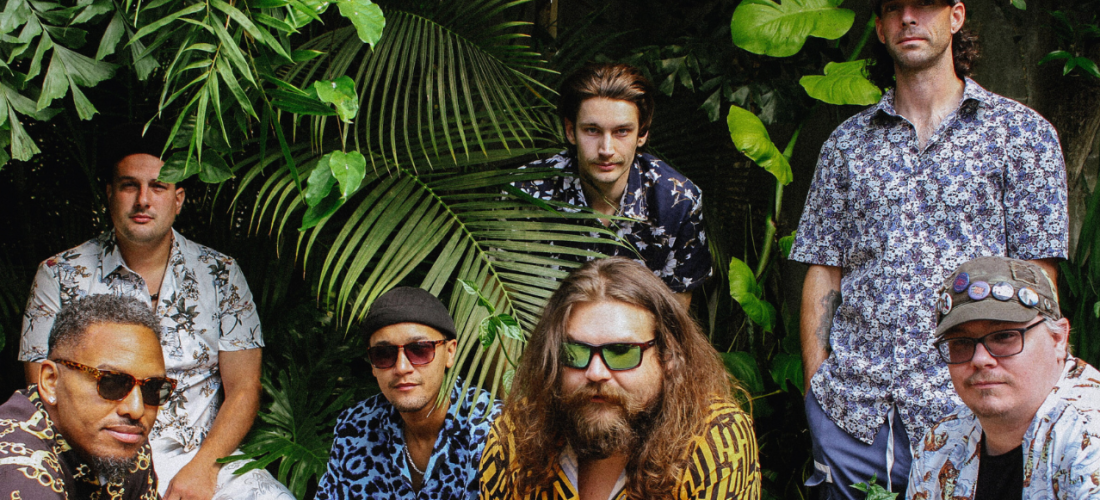 Emerging funk band, AKITA, recently released "The Way It Is" from their upcoming album For The Night. The group revealed that the new single was the result of a collaborative effort from all seven members as Charlie, the group's saxophonist, came up with the song's theme, while the lead singer, Ade, wrote the lyrics.
Inspired by the complicated realities of the world, "The Way It Is" introduces the overall vibe of For The Night. Promising to explore new musical territories while staying true to their tried-and-true funk sound, AKITA admits that the creative process for this release was more intentional with the lyrics and musical intricacies.
Fans can expect to hear AKITA's signature layered sound with new elements added on the forthcoming record. The band spent double the time on this album compared to their previous releases, Go! and After Party, providing a more relaxed environment and ample time to add small details that really fill out the songs. The LP, featuring three new musicians, was a first for the group and in their words was the best decision they could've made.
AKITA pays tribute to legendary artists while crafting their distinct sound. For example, the title track of their eagerly awaited record, "For The Night," infuses the lively dance energy of Earth, Wind, & Fire, while "Tiger Claw" channels inspiration from Lettuce. The band's new album, which follows their release of "The Way It Is," is set to drop sometime next week.
Listen to "The Way It Is" on Spotify: