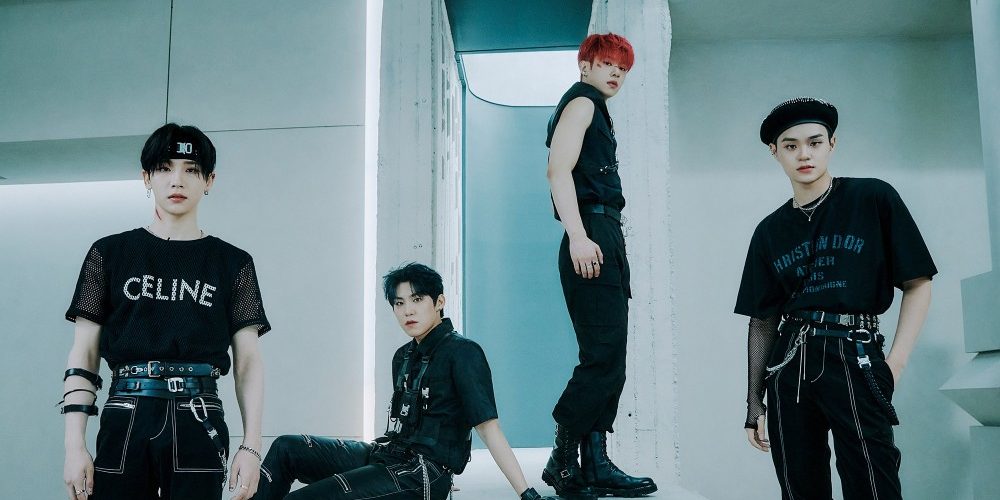 K-pop boyband AB6IX have announced their forthcoming return in October.
On September 13 at Midnight KST, the quartet revealed the first teaser image for their upcoming sixth mini-album 'Take A Chance', sharing this record will drop on October 4 at 6PM KST.
The new teaser features a cake decorated with the album's title written in icing, along with the AB6IX members' names: Woong, Donghyun, Woojin and Daehwi. Further details like its track list and concept art are expected to come in the weeks leading up to the release.
AB6IX (에이비식스) 6TH EP 'TAKE A CHANCE'

2022.10.04. 6PM (KST) RELEASE#AB6IX #에이비식스 #전웅 #김동현 #박우진 #이대휘 #TAKE_A_CHANCE #브랜뉴뮤직 #BRANDNEWMUSIC pic.twitter.com/wXDDa506JJ

— AB6IX (@AB6IX) September 12, 2022
Advertisement
'Take A Chance' will be AB6IX's third Korean-language comeback of 2022, following their January special album 'Complete With You' and May mini-album 'A to B', led by the singles '1, 2, 3' and 'Savior' respectively. They later released the Japanese-language version of the latter in August.
The boyband also recently released their first-ever English-language single 'Chance' last month, complete with a music video featuring footage from the US leg of their 'AB_NEW AREA' fan-meeting tour. Brand New Music has yet to share if the song will be included on the upcoming record.
AB6IX first debuted under Brand New Music, an agency founded by Korean rapper Rhymer, with their mini-album 'B:Complete' in 2019.
Prior to this, members Donghyun, Woojin and Daehwi, represented the agency on the second season of reality competition Produce 101 in 2017, where they gained attention for their songwriting and producing abilities. Woojin and Daehwi later went on to join Wanna One, a temporary boyband formed through the show.