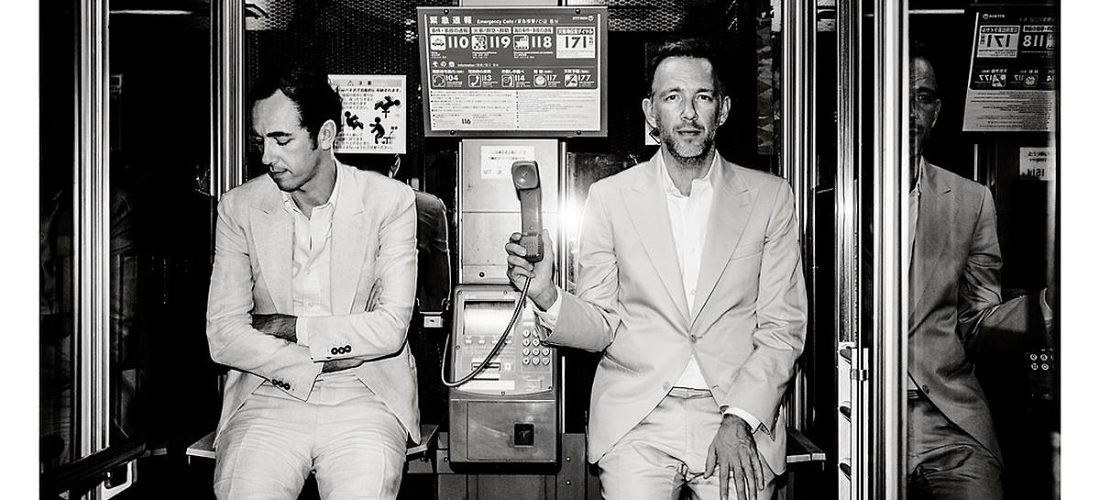 2ManyDJs, the mashup-loving alter egos of Soulwax's Stephen & David Dewaele, are in the US currently as they'll be at Coachella this weekend and next, playing the Gobi Stage on the two Sundays. They'll also be spinning in Despacio, the bespoke disco with a unique McIntosh soundsystem they created with LCD Soundsystem's James Murphy.
They will also be touring while here, including Coachella side shows, and they've just added a few East Coast dates in June, including a Brooklyn DJ set at Public Records on June 3 with a warm-up set from DJ Kels.
2ManyDJs reissued their classic mashup comp As Heard on Radio Soulwax Pt 2 on vinyl last year, and you can listen to that below.
2ManyDJs – 2023 Tour Dates
Apr 14-16 2023 – Despacio – Coachella Festival, Indio
Apr 16 2023 – Live – Coachella Festival, Indio
Apr 19 2023 – DJ set – 1015 Folsom, San Francisco
Apr 20 2023 – DJ set – Fonda Theatre, Los Angeles
Apr 21-23 2023 – Despacio – Coachella Festival, Indio
Apr 23 2023 – Live – Coachella Festival, Indio
May 13 2023 – Live – ADD Festival, Athens
May 27 2023 – DJ set – Delirium Festival, Girona
Jun 02 2023 – DJ set – Coda, Toronto
Jun 03 2023 – DJ set – Public Records, NYC
Jul 07 2023 – DJ set – Fête Du Bruit Festival, St Nolff
Jul 15 2023 – DJ set – Benicàssim Festival, Benicassim
Jul 21 2023 – Live – Secret Garden Party, Huntingdon
Jul 22 2023 – DJ set – Blue Dot Festival, Cheshire
Aug 06 2023 – DJ set – Wecandance Festival, Zeebrugge
Aug 12 2023 – DJ set – Locus Festival, Locorontondo