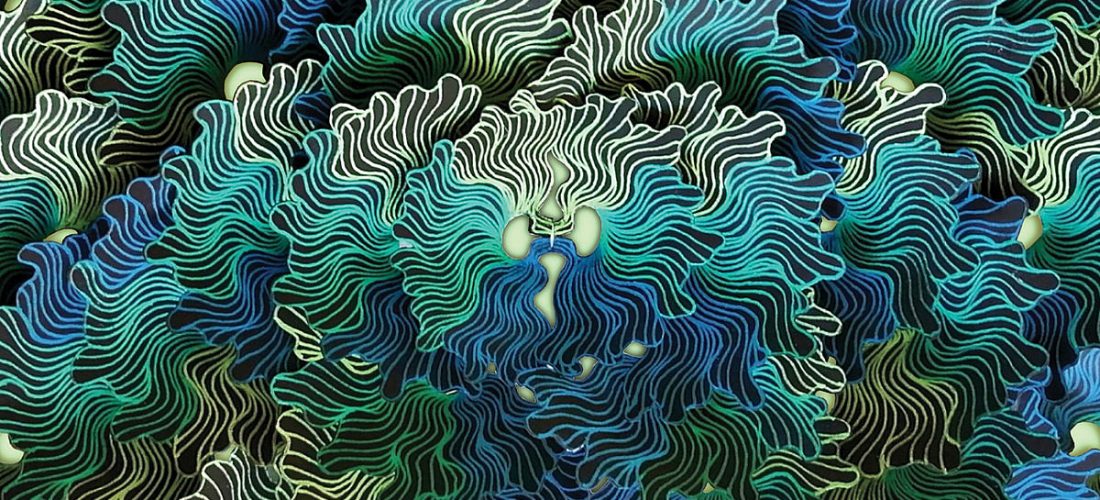 So many artists, so many songs, so little time. Each week we review a handful of new albums (of all genres), round up even more new music that we'd call "indie," and talk about what metal is coming out. We post music news, track premieres, and more all day. We update a playlist weekly of some of our current favorite tracks. Here's a daily roundup with a bunch of interesting, newly released songs in one place.
QUAVO – "GREATNESS"
Quavo pays tribute to his late Migos groupmate Takeoff on this reggae-infused track.
—
LIL WAYNE – "KANT NOBODY" (ft. DMX, co-prod SWIZZ BEATZ)
Lil Wayne has shared a new single, co-produced by Swizz Beatz and Avenue and featuring the late DMX. As you might expect from a team like that, this one will take you right back to the early aughts.
—
JUDICIARY – "KNIFE IN THE DIRT"
Every single from thrashy hardcore band Judiciary's upcoming LP Flesh + Blood so far has been a real rager, and this one is no different. It's keeping our anticipation high.
—
SNOW ELLET – "WHISKEY & SODA POP"
Snow Ellet has shared the latest in a string of singles recorded with Illuminati Hotties' Sarah Tudzin, and his love of Y2K-era pop punk comes across loudly and clearly on this one.
—
EASY BEACH – "ELLIOTT SPLIFF"
Detroit emo band Easy Beach have shared "Elliott Spliff," a catchy, throat-shredding ripper that's a lot more serious than its punny song title.
—
IZANGOMA – "NGO MA"
IzangoMa, a 15-piece ensemble from Pretoria, South Africa, have shared a new single via Brownswood Recordings. It's a trippy, ten-minute, electronic/acoustic fusion that pulls from Afrobeat, dance music, jazz, and more.
—
S.G. GOODMAN – "TAKE IT AWAY"
S.G. Goodman recorded "Take It Away" during the lessions that produced her fantastic 2022 album Teeth Marks. "This was a track from the Teeth Marks sessions that didn't make the album," she says. "I still love all my misfits, and especially the waltz / sprint dichotomy of this one. Take it for what it's worth, but keep in mind that one of life's harshest ironies is the fact that you might not truly feel something until it's gone."
—
HANDCUFF – "EL GANSO"
UK band Handcuff will take you back to the late '70s punk era with their addictive new song "El Ganso."
—
BASIL'S KITE – "BAK VARK"
Chaotic, mathy post-hardcore band Basil's Kite will release their new LP Shooting Tsars on March 24 via Dark Trail Records, and here's the truly batshit new single "Bak Vark."
—
VERSUS THE WORLD (LAGWAGON, GOOD RIDDANCE) – "ROADSICK/ROADSICK"
Versus the World share members with Lagwagon and Good Riddance, and as you might expect, they make fast-paced, catchy punk rock. Their LP The Bastards Live Forever drops May 26 via SBÄM Records, and here's its lead single.
—
MORGAN AND THE ORGAN DONORS (TOBI VAIL) – "LETTER"
Morgan and the Organ Donor–whose lineup includes Tobi Vail of Bikini Kill, Olivia Ness of COCO, Sara Peté, and James Maeda of Spider and the Webs–will release new LP M.O.D.s on April 28 via K Records/Perennial. Here's the jangly, twee-ish single "Letter."
—
SIGN LANGUAGE – "THE NOTHING"
Cincinnati's Sign Language signed to Sunday Drive Records and their first single for the label is "The Nothing," a grunge/shoegaze/post-hardcore blend that fans of stuff like Title Fight, Balance & Composure, and Pity Sex should check out.
—
THE ORB – "PRISM"
The Orb will release new album Prism on April 28 via Cooking Vinyl. Thirty years on and they have yet to touch down, as the blissed-out title track shows.
—
SONDRE LERCHE – "AVATARS OF LOVE (LINDSTRØM REMIX)"
"I think it was this collaboration that made me realize this thing wasn't going to be an EP, but a full album's worth of music," Lerche says of fellow Norwegian artist Lindstrøm's rad remix of the title track of last year's Avatars of Love. "I met Lindstrøm at a wine bar in Oslo, we talked, and as he walked away it was so obvious that he should do a remix of 'Avatars Of Love.' I emailed him later that night and he wrote 'I'd love to' in the morning. Something about that song and his sensibility just made perfect sense. He worked on it over the period of two months, and I've been listening to it every day since he sent it to me. I found it incredibly beautiful and poetic." Remix album Avatars Of The Night is out March 31.
—
YAEJI – "DONE (LET'S GET IT)"
On her new single, Yaeji urges us to "break the cycles" of inherited trauma from our elders, in this case in part via dancing. Yaeji also directed the song's video which nonetheless maintains a connection to her elders (yes that's her grandfather in a dog costume). Yaeji's debut album, With a Hammer, is out April 7 via XL.
—
RICH AUCOIN – "PURE"
Canadian artist Rich Aucoin says he wrote the bones of new single "Pure" in an Airbnb: "This started with a phone recording of a Lowrey Organ's synth arpeggiator and then evolved to be recorded at the National Music Centre and Vintage Synth Museum filling out the track." Fans of Giorgio Moroder and other bubbling synth-disco, check this one out.
—
XYLOURIS WHITE – "RED WINE"
This pouding, atmospheric song from George Xylouris and Jim White's upcoming album The Forest in Me makes for nice accompaniment to Australia's flora and fauna on display in the song's video. The Forest in Me is out April 14 via Drag City.
—
CAREER WOMAN – "PATIENCE (I LIKE YOU)"
"Structurally and musically, this song is different than anything I've ever done and I feel like writing it unlocked something new creatively in me," Melody Caudill, aka Career Woman, says of her single. "Because of the intimate and emotional subject matter that was so new for me to write about, I was inspired to try new things with the production as well." It's her most fleshed out track yet.
—
THE NATIONAL – "NEW ORDER T-SHIRT"
The National have shared a new song from their upcoming album First Two Pages Of Frankenstein. "New Order T-Shirt" is warmly nostalgic, a reflection on the band's early days in New York, with Matt Berninger singing, "I keep what I can of you / Split second glimpses and snapshots and sounds / You in my New Order t-shirt / Holding a cat and a glass of beer." They've also made a New Order T-Shirt you can buy.
—
AROOJ AFTAB, VIJAY IYER, AND SHAHZAD ISMAILY – "TO REMAIN/TO RETURN"
Arooj Aftab, Vijay Iyer, and Shahzad Ismaily have collaborated on a new album, Love in Exile, that will be released March 24 on Verve Records. The album was recorded live in the studio with minimal edits, and the trio have shared an excerpt of the hypnotic nine-minute opener, "To Remain/To Return."
—
KIRIN J CALLINAN – "YOUNG DRUNK DRIVER" FT HUBERT LENOIR
The first single from Kirin J Callinan's first album in four years features equally theatrical Montreal artist Hubert Lenoir, as well as musical contributions from regular collaborators Liam Finn and Jack Ladder. It is a typically over-the-top track, with Kirin in full bombast mode. That goes for the video, too, which has Kirin in a kilt, a car in a tree, and an homage to D'Angelo's iconic "Untitled (How Does It Feel)" video.
—
FISHBONE – "ALL WE HAVE IS NOW"
Fishbone have finally shared the first single off their upcoming Fat Mike-produced comeback EP, and you can read about it here.
—
BLEARY EYED – "WRECK"
Philly shoegaze/noise pop band Bleary Eyed's new self-titled EP arrives in March, and you can read about new single "Wreck" here.
—
MANCHESTER ORCHESTRA – "CAPITAL KARMA"
Manchester Orchestra have announced The Valley of Vision, a new six-song release with an accompanying 180-degree virtual reality film. Read about lead single "Capital Karma" here and pick up our exclusive sea blue vinyl variant, limited to 500.
—
WEDNESDAY – "BATH COUNTY"
"This is a song I wrote on a porch in Bath County, Virginia when me and [lead guitarist] Jake [Lenderman] were visiting Jake's mom's hometown. It includes some imagery I saw on that trip as well as a description of a guy we saw overdosed in a parking lot early one morning on our way to Dollywood," says Wednesday singer Karly Hartzman of new song "Bath County." Read more about it here.
—
KARA JACKSON – "PAWNSHOP"
Kara Jackson announced her debut album Why Does the Earth Give Us People to Love? today with single "pawnshop," which she says is "about uncovering how worth is subjective. It's taking 'one man's trash is another man's treasure' and reveling in that sentiment, taking pride in the fact that even if people can't understand your value, only you know how priceless you are." Read more about it here.
—
SHANNON LAY – "ANGELES" (ELLIOTT SMITH COVER)
"If I had a nickel for every minute I've spent listening to Elliott Smith I'd be a very rich woman," Shannon Lay says of the inspiration for her new cover. "His intricate thoughtfulness always fills me up. 'Angeles' was one of those songs I was always quite intimidated to learn but upon finally trying it came together so naturally. Then Debbie Neigher topped things off with an amazing piano outro. I love feeling Elliott's spirit embedded in the musical scene at large. Anywhere notes are played he lives on." Shannon just announced new album Covers Vol. 1. Read more about it here.
—
FOYER RED – "PLUMBERS UNITE!"
"Plumbers Unite!" is the playfully psychedelic new single off Foyer Red's just-announced debut album Yarn The Hours Away. It's an instrumentally-packed jam inspired by singer and clarinetist Elana Riordan's memories playing video games and fearing that her gamecube had become sentient.
—
SUSANNE SUNDFØR – "ALYOSHA" & "LEIKARA LJÓð"
Norwegian artist Susanne Sundfør announced her first album in over five years, blómi, today with the release of singles "alyosha" and "leikara ljóð." "I want this album to be an antidote to the darkness that dominates our culture today. I want to show that there's another way to see reality, if one dares to take the leap of hoping for a more beautiful world," Susanne says. Read more about it here.
—
Looking for even more new songs? Browse the New Songs archive.