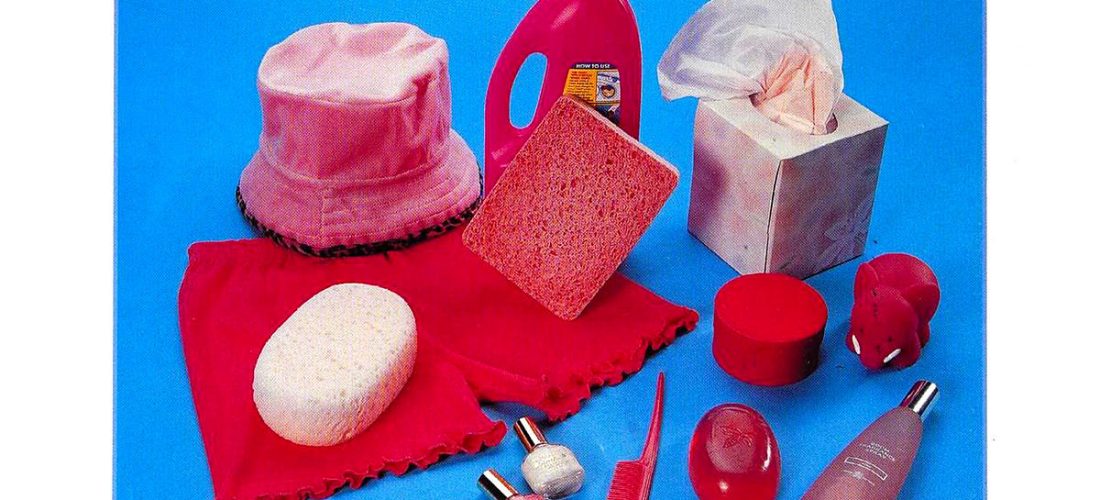 So many artists, so many songs, so little time. Each week we review a handful of new albums (of all genres), round up even more new music that we'd call "indie," and talk about what metal is coming out. We post music news, track premieres, and more all day. We update a playlist weekly of some of our current favorite tracks. Here's a daily roundup with a bunch of interesting, newly released songs in one place.
JUICY J – "NO RAPPER" (ft. ALEZA, SLIMERONI & K CARBON) & "FOLLOW HOME ROBBERS" (ft. GANGSTA BOO)
Juicy J's new album Mental Trillness is out today, and here are two songs of note: one is a collab with three of Memphis' newest and fastest-rising stars (Aleza, Slimeroni, and K Carbon) and the other features and pays tribute to Juicy J's former Three 6 Mafia groupmate Gangsta Boo, who tragically died at age 43 earlier this year.
—
MIDTOWN – "CUT YOUR HAIR" (PAVEMENT COVER)
Having recently released a Lagwagon cover, reunited pop punks Midtown have now shared a cover of another of their biggest influences, Pavement. Singer Gabe Saporta says:
In [Midtown's early] days I was taking the bus into the city every weekend to see bands like Superchunk, Sonic Youth, and one of my favorites, Pavement. I remember being at the Pavement show at the Roseland, looking around, and realizing that I was probably the only 14 year old kid in a crowd that was mostly college kids. And as much as I loved Crooked Rain, I was just a little twerp and something inside of me wanted to break shit. When I discovered that there were hardcore shows happening in VFW halls 15 minutes from me, I stopped taking the bus into the city every weekend and started immersing myself in the world that eventually spawned Midtown. But still, the records I listened to when I was first falling in love with music must have shaped my journey because I keep going back to them year after year. "Cut Your Hair" was the first song I heard from Pavement, which turned me on to an album that became one of my all time favorites— thanks for letting us share it with you.
—
DROPKICK MURPHYS – "GOTTA GET TO PEEKSKILL" (ft. VIOLENT FEMMES)
Dropkick Murphys have shared another track from Okemah Rising, their second album setting Woody Guthrie lyrics to new original music, and this one features one of the band's forebears, Violent Femmes. Dropkcik's Ken Casey says, "We had the privilege of collaborating with the Violent Femmes on this feisty track. Acoustic Dropkicks sounds a lot like the Violent Femmes in my opinion, so the collaboration is musically and symbolically fitting. And singing a song about fighting the Ku Klux Klan is always extra fun."
Violent Femmes' Brian Ritchie adds, "We have always loved the Dropkicks' aggressive approach to roots material. They don't need any help, but it was a pleasure to contribute flamboyant acoustic bass guitar. I was moved by the vocal interplay between Gordon and Ken. Mysteriously, the end result sounds suspiciously like Dropkicks meets Femmes. Which is a good thing!"
—
OVERMONO – "GOOD LIES"
Electronic duo Overmono have shared another taste of their anticipated debut full-length Good Lies. It's the title track, and it finds Overmono's catchy, sample-heavy style in fine form.
—
BIG FREEDIA – "CENTRAL CITY FREESTYLE"
Queen of Bounce Big Freedia has shared her first new music of the year, "Central City Freestyle." "This song and video is one for the people of my city," she says. "It was recorded in one take and it's a Bounce Freestyle— raw and off the cuff—celebration of everything New Orleans!"
—
DJ QUIK – "CLASS"
West Coast rap pioneer DJ Quik hasn't released a new album since the 2017 expanded edition of Rosecrans with Problem, but today he returns with a smooth new single, "Class."
—
THE MARS VOLTA – "PALM FULL OF CRUX (ACOUSTIC)"
Que Dios Te Maldiga Mi Corazon, The Mars Volta's acoustic version of their 2022 LP, their first in a decade. Omar Rodríguez-López says it's the band version of a "folk record," which holds true for the stripped down, minimal version of "Palm Full of Crux."
—
NIONTAY – "WHEREDEYAT???" (ft. MIKE)
NYC-via-Milwaukee rapper Niontay will release his debut project Dontay's Inferno on April 7 via MIKE's 10k label, and MIKE trades bars with him on the project's gripping new single.
—
TAYLOR SWIFT – "LAVENDER HAZE" (ACOUSTIC VERSION)
As her Eras Tour continues, Taylor Swift has shared a new acoustic version of "Lavender Haze" from last year's Midnights.
—
LE PAIN – "RACHEL VEUT DANSER"
Le Pain, the L.A. group featuring Madeline Babuka Black of Yucky Duster, her sister Olivia, and onetime Beverly/Public Practice drummer Scott Rosenthall, are back with this bubbly new single produced by Joo Joo Ashworth.
—
POPCAAN – "CELEBRATE" (ft. BLACK SHERIF)
The deluxe edition of Popcaan's Great Is He is out today, including the breezy dancehall of Black Sherif collab "Celebrate."
—
CHAPPELL ROAN – "KALEIDOSCOPE"
Following her first-ever headlining tour, which wrapped up earlier this month, Chappell Roan shared her first new music of 2023, "Kaleidoscope," a torchy ballad. "Realizing I was in love with my best friend was the most dangerous moment of my life, but also the most beautiful," she says. "To move from platonic to romantic feelings is always a risk. As my love for them changes, it's always love no matter which way you look at it."
—
JHENÉ AIKO – "CALM & PATIENT"
Jhené AIko is back with her first new music of the year, the dreamy, soothing "calm & patient."
—
KENTHEMAN – "MEAN B*TCH"
Rising rapper KenTheMan is a mean b*tch on her latest hard-hitting new single.
—
JHAYCO – "CUERPECITO"
Reggaeton great Jhayco (fka Jhay Cortez) returns with an instantly-satisfying, sex-fueled new single.
—
THE HU – "BLACK THUNDER" (ft. SERJ TANKIAN & DL)
Mongolian folk metallers The HU have shared a new version of "Black Thunder" and this one has newly-added vocals by System Of A Down's Serj Tankian and DL from Bad Wolves.
—
TYLER, THE CREATOR – "STUNTMAN" (ft. VINCE STAPLES)
Tyler, the Creator released a bunch of new songs today for the deluxe edition of Call Me If You Get Lost (and he's also got a new song on the new DJ Drama album) and one of the big highlights is hearing Tyler go head to head with Vince Staples on "Stuntman."
—
MINOR 'LOVE – "GOD'S DESIGN"
Dayton, Ohio emo band Minor 'Love announced a new self-titled EP for Acrobat Unstable and you can read more about new single "God's Design" here.
—
DEFPREZ (DEFCEE & CRASHPREZ) – "PAPER"
Chicago rappers Defcee and CRASHprez and producer knowsthetime have revived their collaborative project defprez for new album It's Always A Time Like This, due in April. Read about lead single "Paper" here.
—
MARTA & TRICKY – WHEN IT'S GOING WRONG
Polish singer Marta Złakowska, who has been Tricky's main vocalist on record for the last few years, just released her debut solo album featuring eight songs written and produced by Tricky.
—
Looking for even more new songs? Browse the New Songs archive.