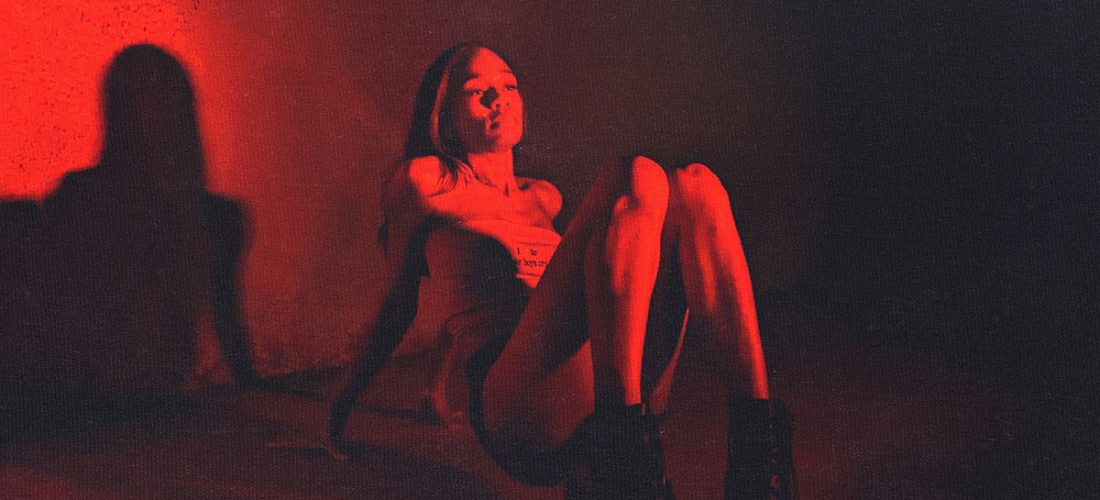 So many artists, so many songs, so little time. Each week we review a handful of new albums (of all genres), round up even more new music that we'd call "indie," and talk about what metal is coming out. We post music news, track premieres, and more all day. We update a playlist weekly of some of our current favorite tracks. Here's a daily roundup with a bunch of interesting, newly released songs in one place.
PANCHIKO – "UNTIL I KNOW"
UK dreampop cult group Panchiko are back in action, gearing up to release their first album in 20 years in May. Here's another song from that. "Until recently 'Until I Know' was just half of a 20 year old unfinished doodle of a song.," say the group. "The demo version has evolved through live shows into its current state of genre defining 'top down cruising misery pop'! We really hope folks enjoy where this song has gone. It's still a bit surreal to be playing it today with people still identifying with it and relating to it so strongly."
—
JAYDA G – "BLUE LIGHTS"
DJ, producer, and environmental toxicologist Jayda G shared single "Blue Lights" off her upcoming album Guy, coming 6/9 via Ninja Tune. It's summery and fun, with sweeping production.
—
CIAN NUGENT – "PASS THE TIME AWAY" & "HOW THE TIME PASSES"
Irish singer/songwriter Cian Nugent shared double single "Pass The Time Away"/"How The Time Passes" today, the last two tracks of his upcoming album She Brings Me Back To The Land Of The Living. "Pass The Time Away" rolls with an easy, '70s-inspired folk feel, building to a dense instrumental climax; "How The Time Passes" lifts off from the previous track's falling energy, spinning up a highly energetic country/folk instrumental on its own.
—
ALEX LAHEY – "THEY WOULDN'T LET ME IN"
"They Wouldn't Let Me In" is the newest single from Alex Lahey, who co-directed the playful, dark indie track's corresponding music video. "They Wouldn't Let Me In" builds tons of energy with punky drums and restrained guitars and lets loose with its cheeky chorus.
—
FELICITA – SPALARKLE (ALYS) FEAT. CAROLINE POLACHEK
Glitchy production and affected vocals take the fore on felicita's new Caroline Polachek-featuring single "Spalarkle (Alys)." The song stays in the electronic art pop realm even as it veers into spooky, dissonant chaos in the bridges.
—
ABRA – "FKA MESS"
Abra's new single "FKA MESS" kicks off with hard-hitting '80s R&B percussion and Abra's own winding, electrified vocals. It draws equally from retro rock sounds and super-current club R&B, shaping an easily danceable bop.
—
TWO SHELL – ✨MUM IS CALLING✨
London duo Two Shell have shared "✨Mum Is Calling✨," the final track on their Lil Spirits EP, and one they debuted last year during their Primavera Sound Boiler Room set. "✨Mum Is Calling✨" bounces infectiously with futuristic vocal effects and an anthemic guitar/synth riff at the center.
—
JAZ ELISE – "RICE & PEAS"
Jaz Elise, one of the brightest newer voices in reggae music, has shared her first single of 2023, "Rice & Peas." It was produced by veteran Jamaican producer Di Genius (whose credits range from Damian Marley to Sean Paul to Drake), and Jaz calls it a "feel-good single about embracing that moment when you realize you really like someone."
—
NATALIE MERCHANT – "TOWER OF BABEL"
"As much as I had wanted to not let events in the world intrude, I couldn't disregard the prevailing atmosphere of fear and confusion that we have been living in as a result of the pandemic, climate crisis, economic instability, insane politics, violent insurrection and the shocking fallout from the conservative-stacked reactionary Supreme Court," Natalie Merchant says of her soul-influenced new single "Tower of Babel." It's from her first album of new music in 9 years, Keep Your Courage.
—
JOHNNY THE BOY (CRIPPLED BLACK PHOENIX) – "CROSSINGS"
UK band Johnny the Boy is a new trio featuring two core members of Crippled Black Phoenix and one of that band's live members, and their debut album You comes out June 9 via Season of Mist. The album's first single is the eight-minute, blackened, sludgy post-metal of "Crossings."
—
ALASKA & STEEL TIPPED DOVE – "FUCK GEORGE LUCAS"
Brooklyn rapper Alaska and Backwoodz producer Steel Tipped Dove will release a collaborative album, Structural Dynamics of Flow, on April 7. Here's the mind-bending new single "Fuck George Lucas."
—
METALLICA – "72 SEASONS"
Metallica has shared the fourth single off their upcoming album 72 Seasons, and this one's the title track. Read more here.
—
BE YOUR OWN PET – "HAND GRENADE"
Read about Be Your Own Pet's first new song in 15 years here.
—
KASSA OVERALL – "MAKE MY WAY BACK HOME" FEAT. NICK HAKIM & THEO CROKER
Rapper and jazz drummer Kassa Overall tapped Nick Hakim and frequent collaborator Theo Croker for new single "Make My Way Back Home," a jazzy hip-hop track accented with standout piano. Read more about it here.
—
DEERHOOF – "PHASE-OUT ALL REMAINING NON-MIRACLES BY 2028"
"Through the eons of human existence, trees had souls, mountains told stories, bees whispered secrets to us, the wind helped us make decisions. The world was literally filled with miracles," Deerhoof explain of their new single "Phase-Out All Remaining Non-Miracles by 2028". "500 years ago, a veritable blip in time, a handful of people tried a brainwashing experiment: make everyone believe the world is actually inert and mechanical. That it's only there to extract and exploit, and the real goal of life is profit. If some people don't fall for your scam, enslave or exterminate as needed. Of course the first rule of being a smart parasite is don't kill your host. As we all can see, they are killing the host. The experiment has failed."
—
Looking for even more new songs? Browse the New Songs archive.