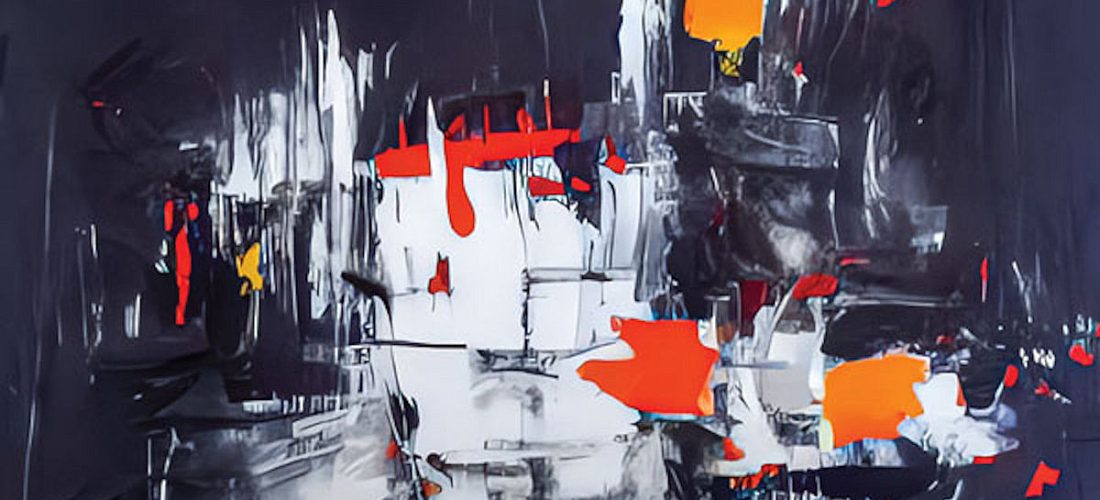 So many artists, so many songs, so little time. Each week we review a handful of new albums (of all genres), round up even more new music that we'd call "indie," and talk about what metal is coming out. We post music news, track premieres, and more all day. We update a playlist weekly of some of our current favorite tracks. Here's a daily roundup with a bunch of interesting, newly released songs in one place.
THE POISON ARROWS – "MERCURIAL MOMENTS ERASED"
The Poison Arrows (Ex-Don Caballero, Atombombpocketknife) have announced their fifth album, Crime and Soda, due June 16 via Solid Brass Records. Here's the first taste.
—
NEVER ENDING GAME – "HATE TODAY… DIE TOMORROW"
Detroit hardcore band Never Ending Game have shared another super heavy taste of Outcry, which arrives next week (5/12) via Triple B. Get the album on limited splatter vinyl.
—
CLAIRE ROUSAY & HELENA DELAND – "DECEIVER"
Helena Deland and claire rousay teamed up for "Deceiver" for Mexican Summer's Looking Glass single. They say, "'Deceiver' takes place in the span of an evening during which the shadows of a female friendship are brought to light. Drawing from the clear setting detailed in the lyrics, field recordings taken at a park during the late hours of the evening weave in and out of prominence throughout the song. It's a plea for kindness in spite of there being no resolution or certainty."
—
HEART ATTACK MAN – "LIKE A KENNEDY"
Heart Attack Man have shared another taste of Freak of Nature, and it's another great example of this band's knack for gritty pop punk anthems.
—
THE DIRTY NIL – "CELEBRATION"
Canadian punks The Dirty Nil embrace classic heavy metal on the latest taste of Free Rein to Passions.
—
ALEX LAHEY – "THE SKY IS MELTING"
"I went to the desert and did a bunch of edibles and wrote a song about it," Alex Lahey says. "Definitely not the first person in the world to do it. But maybe it's the first song to reference both Michael Bolton and an unnamed verified AirBnB host in the same verse." It's from her new album The Answer is Always Yes, due out on May 19 via Liberation.
—
HARD FEELINGS (CT) – "LIVING HELL"
Connecticut's Hard Feelings (not to be confused with the duo of Amy Douglas and Hot Chip's Joe Goddard) make hardcore that hearkens back to the genre's frenetic early '80s era, but incorporates some heavier, chuggier, '90s-style stuff too, as you can hear on new single "Living Hell."
—
TEKE::TEKE – "DOPPELGANGER"
"Being of mixed Japanese and French-Canadian culture, I always feel like in some way I'm living two parallel lives," says TEKE::TEKE guitarist and bandleader Sei Nakauchi Pelletier of the latest track to be released from the group's upcoming album, Hagata. "A big part of me is here in Canada, obviously, but another part of me is on the other side of the planet…this could be said about most of us in this band."
—
SALLY POTTER – "PINK BIKINI"
Indie filmmaker Sally Potter, who has directed such films as Orlando and The Party, has announced her first-ever album, Pink Bikini, which is "a semi-autobiographical collection of songs about growing up in London in the 1960s." This is the title track.
—
GRIAN CHATTEN (FONTAINES D.C.) – "FAIRLIES"
Just last week Fontaines D.C.'s frontman Grian Chatten released his debut solo single, and now he's announced his first solo album. Chaos for the Fly will be out June 30 via Partisan. "I was walking along Stoney Beach at night and it came to me on the waves," says Chatten of the album. "I just stood there and looked at them and I heard the whole fucking thing. Every part of it, from the chord progressions to the string arrangements."
—
HALF JAPANESE – "WE ARE GIANTS"
DIY/low-fi cult legends Half Japanese have announced a new album, Jump Into Love, which will be out July 21 via Fire. The first single is "We Are Giants," a typically open-hearted song that is unmistakably from the mind of Jad Fair.
—
BUSH TETRAS – "THINGS I PUT TOGETHER"
NYC post-punk greats Bush Tetras have announced a new album, They Live In My Head. It's their first since 2012, and will be out July 28 via Wharf Cat. The album was produced by the band's current drummer, Steve Shelley (Sonic Youth). "We just went into the rehearsal space and things just would fall right into place," says Pat Place, "We'd just start playing and the next thing would happen and we'd know where to take it."
—
GRAF ORLOCK – "MEGA CITY BLUES"
20 years after forming, Anaheim's grindy, movie-themed hardcore weirdos Graf Orlock have now announced what they're saying is their final release, End Credits. Read more about this lead single here.
—
Looking for even more new songs? Browse the New Songs archive.