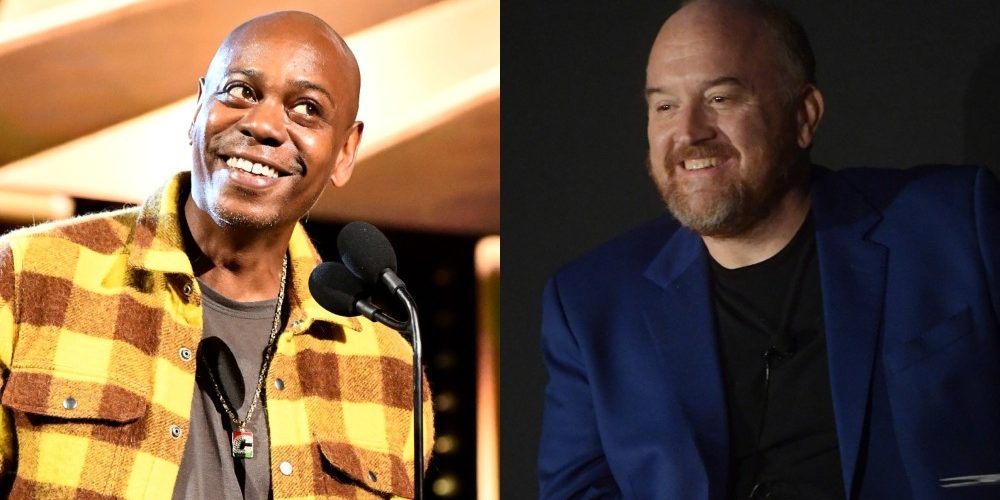 Louis CK and Dave Chappelle have both been nominated for Grammy Awards, despite recent controversies surrounding the two comedians.
CK's 2020 show Sincerely Louis CK is nominated in the Best Comedy Album category, while Chapelle's collaboration with the poet Amir Sulaiman, 8:46, is up for Best Spoken Word Album.
An article published by the New York Times in 2018 saw five women who had worked with the comedian in some capacity claiming inappropriate behaviour by CK, including that he masturbated in front of female comedians. CK then responded, confirming to fans that "the stories were true".
Advertisement
Sincerely Louis CK sees the comedian joking about the incident at a show released as a surprise special in April last year.
Released last month, Chappelle's Netflix special The Closer prompted backlash from the LGBTQ community for comments deemed transphobic. In the wake of the controversy, Netflix then fired an employee for leaking information about the special.
Yesterday Terra Field, a former Netflix engineer who organised a company-wide walkout in light controversy, resigned. Stars such as Elliot Page, Queer Eye's Jonathan Van Ness and actor Jameela Jami all voiced their support for the walkout.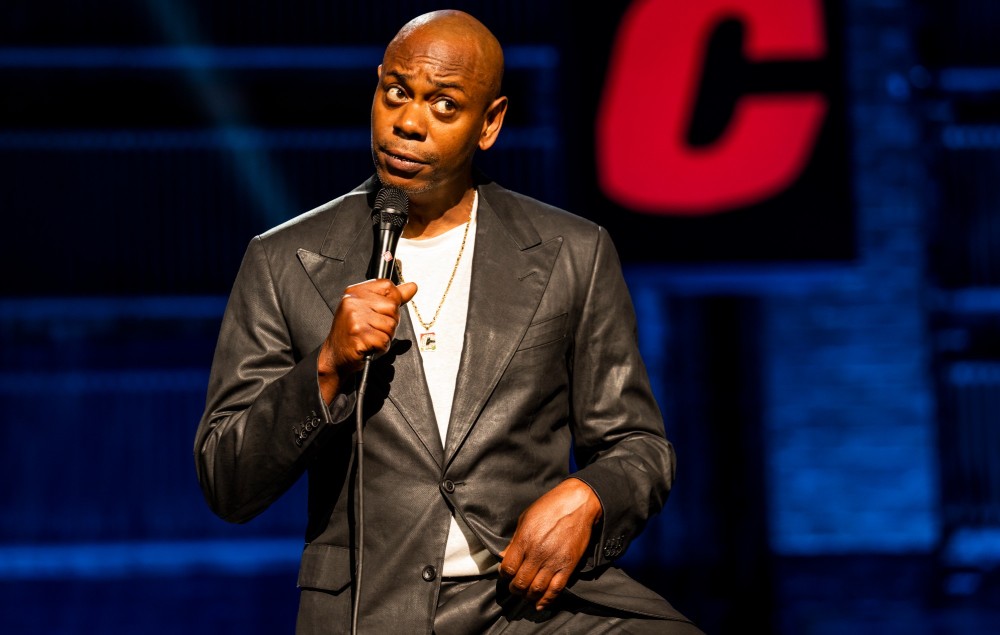 Chappelle has already won three Grammy Awards for Best Comedy Album, in 2018, 2019 and 2020. This year he faces competition in the Spoken Word category from Barack Obama, LeVar Burton and more. CK, meanwhile, is up against the likes of Chelsea Handler, Nate Bargatze and Kevin Hart.
Marilyn Manson, who faces several accusations of sexual assault, has also received a nomination. He is up for Album Of The Year for his role as both a featured artist and songwriter on Kanye West's 'Donda'. He has denied the allegations.
In a recent interview with The Wrap, The Recording Academy's CEO Harvey Mason Jr. addressed the controversial nominees, saying the Grammys "won't restrict the people who can submit their material for consideration.
"We won't look back at people's history, we won't look at their criminal record, we won't look at anything other than the legality within our rules of, is this recording for this work eligible based on date and other criteria. If it is, they can submit for consideration."
He continued: "What we will control is our stages, our shows, our events, our red carpets. We'll take a look at anyone who is asking to be a part of that, asking to be in attendance, and we'll make our decisions at that point. But we're not going to be in the business of restricting people from submitting their work for our voters to decide on."
Elsewhere, the Grammy nominations saw Billie Eilish, Doja Cat, Justin Bieber, Olivia Rodrigo, J. Cole, and Jon Batiste leading the way with the most nods.